AMERICAN CREATIVITY ASSOCIATION – AUSTIN GLOBAL
Steven Johnson, of "How We Got to Now: Six Innovations That Made the Modern World" fame, has written a fascinating long-form article for the New York Times magazine that demonstrates through statistics that creative artists of all types are defying the "Creative Apocalypse" of the digital economy that was suppose to be their undoing. They have changed and adapted – dare I say, used their creativity -- in various ways to keep doing what they do best, create. These artists are great examples of being builders of a more creative society.
Quote of the Day: "The best way to predict the future is to create it." -- Peter Drucker
 http://www.nytimes.com/2015/08/23/magazine/the-creative-apocalypse-that-wasnt.html?hp&action=click&pgtype=Homepage&module=mini-moth&region=top-stories-below&WT.nav=top-stories-below
Creativity Today – Tuesday, August 18, 2015
Do Highly Creative Entrepreneurs Have To Be Jerks? Do Highly Creative Companies Have To Be Sweatshops?
There is much hubbub this week over the New York Times unflattering (to put it mildly) portrait of Seattle-based ecommerce pioneer Amazon.com's corporate culture. Yet, if anything, the New York Review of Books' depiction PayPal founder and visionary entrepreneur (Tesla electric cars, SpaceX, etc.) Elon Musk may be even less becoming. Fortunately for Mr. Musk, the Review has a tiny readership compared to our Nation's Newspaper of Record.
Yet the notion that creative entrepreneurs can be real jerks is accumulating. Even the late, great Steve Jobs was shown to be unbelievably nasty and overbearing at times.
I don't accept any purported link between creativity and innovation on the one hand, and cruelty and exploitation at work on the other. I believe these abusive behaviors derive from the worst aspects of macho business culture. But the fact that the behaviors are occurring is a troubling facet of our journey to a more creative society that must be addressed.  What these articles show, once again, is that sunlight is the best disinfectant.
 Quote of the Day: "Don't worry about breaks every 20 minutes ruining your focus on a task. Contrary to what I might have guessed, taking regular breaks from mental tasks actually improves your creativity and productivity. Skipping breaks, on the other hand, leads to stress and fatigue." -- Tom Rath
http://www.nybooks.com/articles/archives/2015/aug/13/elon-musk-man-mars/
Creativity Today – Tuesday, July 28, 2015
Those Pesky "GNATS" of Creativity
Our friend and globetrotting ambassador of creativity, Robert Alan Black, has a clever piece on the GNATS that block creativity. GNATS stands for "Generally Natural Actions (Activities or Attitudes) that Threaten and Stop or Stifle Creativity." Alan's list is organized alphabetically. Enjoy the whimsy – and the truth – in Alan's list and start swatting at some of these vexatious varmints blocking your creative pursuits today.
Quote of the Day: Ye blind guides, which strain at a gnat, and swallow a camel. --Matthew 23:24
https://www.linkedin.com/pulse/gnats-creativity-instead-blocks-creativethinking-advocate?trk=hb_ntf_MEGAPHONE_ARTICLE_POST
Creativity Today – Friday, April 24, 2015
TGIF Music – Willie Nelson




This coming Wednesday, April 29, is the 82nd birthday of Austin musical icon Willie Nelson. Nelson is such a well-known celebrity around the world there is no point in reciting his biography here.

Given the purpose of this blog, it is appropriate to comment on Willie's relationship to Austin. He moved here in 1970 to be back in his native Texas following his second divorce and a fire that destroyed his Nashville home. While Willie had already become a noted singer-songwriter in Nashville, as the Encyclopedia of Country Music observes, "the looser, more progressive musical atmosphere of Austin proved a freer milieu in which his music could evolve and flourish." 

Exactly. One of the "secrets" to fostering creativity, great or small, is a supportive environment. That is why it is useful and important to study Austin and how it achieves this looser, more progressive atmosphere that contributes to building a more creative society.

But for now, just kick back and enjoy one of Willie Nelson's many great albums, Red Headed Stranger. Happy Birthday, Willie. May you forever be a symbol of a creative life. 

Quote of the Day: "A lot of country music is sad. I think most art comes out of poverty and hard times. It applies to music. Three chords and the truth - that's what a country song is. There is a lot of heartache in the world." -- Willie Nelson

https://www.youtube.com/watch?v=Mf1w66uijqU&list=PLj51eDT11UTp3RJwCCC531g6kg0ba0yfm
Creativity Today – Tuesday, April 21, 2015
The De-Skilling of America and Its Portents for a More Creative Society
No one said it was going to be easy. But the evidence is mounting that the road to a more creative society will be neither straight nor smooth.
 A couple of weeks ago we cited evidence that the American entrepreneurial engine, so key to innovation, was slowing down. Today it is time, regretfully, to talk about the de-skilling that is occurring in our country.
"De-skilling" is the inartful term for the phenomenon that the number of cognitively demanding jobs has been diminishing since the year 2000. This follows the gutting of mid-level, mid-pay jobs due to automation and/or foreign competition that has been going on since the 1980s.
Columnist Thomas B. Edsall documents the fact that a number of economists and social scientists are finding the same pattern of a "downward ramp," so this is no fluke. College graduates, unable to find cognitively demanding jobs to match their educational achievement, are taking lower level jobs. In turn, this pushes less educated workers into even less demanding (and more poorly paid) jobs – or into the unemployment line. Read more details at the link.
This trend will become socially explosive if it is not reversed – and, thus far, the signs are that this shift has some staying power. The implications are just as clear – and very bad – for the project to build a more creative society. People stuck in less demanding work may have fewer opportunities to come up with and advance creative ideas.
It is going to take a lot of creativity in the form of new government policies and changes in how organizations structure and manage work to turn this trend around. But to do so, we must first acknowledge the problem, something Americans are loath to do. (See the Quote of the Day.)
Quote of the Day: "Both chronic, long-term poverty and downward mobility from the middle class are in the same category of things that America likes not to think about." -- Barbara Ehrenreich
 http://www.nytimes.com/2014/06/11/opinion/the-downward-ramp.html
Creativity Today – Friday, April 17, 2015
TGIF Music – W.C. Clark 



W.C. Clark offers an interesting object lesson in the challenges of building a more creative society. Clark is regarded as the Godfather of Austin Blues, having been born and raised in a musical Austin family, where he sang gospel music as a boy and learned to play guitar at age 14. 

By the early 1960s Clark began playing around town and attracted the attention of Texas blues greats like Big Joe Turner, Albert Collins and Little Johnny Taylor. Yet by the late '60s W.C. despaired that the Austin R&B scene was dying and briefly left the city. 

It took a tour back through Austin and sitting in on a session with the then up-and-coming Jimmy Vaughn and Paul Ray to convince Clark to return to his native city. W.C. formed a band with Jimmy's brother, Stevie Ray, and Lou Ann Barton and got to rockin' Austin once more to a soulful beat. Over the years Clark would form other groups that would include artists like Jimmy Vaughn and Angela Strehli. 

In the process of playing great music, Clark would go on to win acclaim around the world as one the best blues players in the world. Clark has been nominated twice for the W.C. Handy award and one it in 2003. 


Creativity Today – Tuesday, April 14, 2015
World Creativity and Innovation Day 




Tomorrow marks the beginning of World Creativity and Innovation Week. The start date of April 15th, red-lettered by most Americans as day on which federal income tax forms must be filed, was chosen because it is the birthdate of Leonardo da Vinci, one of humankind's most creative individuals. Surely this is a much better way to celebrate the day. 

Founded by our Canadian colleague, Marci Segal, in 2001, this week is a special opportunity to recognize how central creativity and innovation are to everyone of us as individual human beings and to advancing society. So heed da Vinci's words below, and make a special effort to be more creative to the good ends of being a more creative person and somehow making the world a better place. There are suggestions on how to do so at the World Creativity and Innovation Week at the link. 

Quote of the Day: "I have been impressed with the urgency of doing. Knowing is not enough; we must apply. Being willing is not enough; we must do."-- Leonardo da Vinci 

http://wciw.org/
Creativity Today – Friday, April 10, 2015
TGIF Music – The Texas Tornados
Is U.S. Business Creativity – and Creation – Dying


For the first time in 30 years the number of business deaths in the United States has exceeded business births. So reports New York Times columnist and Columbia University journalism professor Thomas B. Edsall in a recent piece entitled "Has American Business Lost Its Mojo?" This is dreadful news for our country's future and prosperity – and for the project to build a more creative society. 

This news may come as a shock to many accustomed to reading breathless media reports about the stream of new apps and other products coming from startups. But statistics don't lie. 

The column cites several reasons for the trend, some more controversial than others. One factor on which there is widespread agreement, and touches directly on fostering innovation, is the change in U.S. Department of Defense procurement rules to favor established defense contractors over startup companies. 

This may seem arcane at first glance, but remember it was the Defense Department whose DARPA (Defense Advanced Research Projects Agency) funding helped create the Internet. Another example: It is well known that the early passenger jetliners were often just modified versions of military planes designed and built with government funds. While diehard conservatives are loath to admit it, government initiatives play a vital role in promoting creativity. 

Major corporations receiving favorable treatment from all levels of government to the disadvantage of government is not limited to DoD. Edsall quotes Daron Acemoglu, a M.I.T. economist: "It's becoming more and more difficult to run a successful business in the United States without doing lobbying, campaign contributions and other deals with politicians. This I think is the most dangerous, I would even say nefarious, trend for the creativity of American business in general, and young and new businesses which we badly need in particular." 

Read more at the link. 

We need some creative thinking – and some political courage – to extricate ourselves from this morass. 

Quote of the Day: "A living civilization creates; a dying, builds museums." -- German-born American physician and author Martin H. Fischer 

http://www.nytimes.com/2015/04/01/opinion/thomas-edsall-has-american-business-lost-its-mojo.html?hp&action=click&pgtype=Homepage&module=c-column-top-span-region&region=c-column-top-span-region&WT.nav=c-column-top-span-region
Creativity Today – Friday, April 3, 2015
TGIF Music – Alejandro Escovedo 




It's a long and winding road from being a punk rocker to playing roots rock and alternative country, but that is the road Alejandro Escovedo has travelled in a four decades-plus long career. The San Antonio native was born into a musical family, so it was natural that Alejandro would learn to play and try to make his living as a professional musician. He has done well and made a lot of great music. 

Escovedo paid his dues moving to the music scenes in San Francisco and New York before coming back to the Lone Star state and settling in Austin. His punk rock years encouraged a mix-and-match creative sensibility that encouraged experimentation. 

Austin gave him a geography that encouraged his creativity even more. The city attracts so many great and diverse musicians with its openness and freedom. All this talent comes together in a relatively small community where it seems that everybody knows one another and can listen and learn from one another's music. In Escovedo's own words: 

"It was this place that was completely open. The community really supported the musicians. It was small enough that you knew everybody there. You could see Townes Van Zandt walking around, or go to some beer garden and hear Billy Joe Shaver, or catch the Vaughan brothers playing every night at some place. Everybody appreciated each different type of genre of music. The punks respected Townes and the Vaughans, and the Vaughans respected everybody else. Musicians sometimes isolate themselves in their respective scenes. So to be in this small town where everybody encouraged each other, there were great shows all the time, it was cheap to live there, the beer was great, the girls were pretty, the weather warm, there was a great swimming hole… It was just like paradise to me. Austin is an oasis in Texas, where all these kids from small farming and ranch towns and West Texas and the Panhandle, and down in the Valley, and East Texas, they all come to Austin because it's freedom." 

Freedom is good. It certainly has worked for Escovedo, who among other honors was named Artist of the Decade by No Depression magazine in the 1990s. The result is simply great music. Enjoy one of Alejandro's greatest hits, Castanets, at the link. 

Quote of the Day: "Life is just so interesting and complicated and beautiful. Every day, every interaction is different. There's so much floating around that I would find it really hard to get bored. I'm interested in creating in some way or another, whether it's photography or writing or just walking through the world." ― Alejandro Escovedo 

https://www.youtube.com/watch?v=NArdXSzO9Ew
Creativity Today – Friday, March 31, 2015
The Creative Power of Perception 




Big Data is often cited as an exciting development that will lead to important and exciting creative breakthroughs in multiple fields, whether that is medicine, the economy, or tracking terrorists, to name just a few. But so far, Big Data has mostly left people overwhelmed by, well, all the data that is so hard to make much sense of intuitively. 

To the rescue (we hope) comes "perceptual learning." As the attached article explains, "Scientists working in a little-known branch of psychology called perceptual learning have shown that it is possible to fast-forward a person's gut instincts both in physical fields, like flying an airplane, and more academic ones, like deciphering advanced chemical notation. The idea is to train specific visual skills, usually with computer-game-like modules that require split-second decisions. Over time, a person develops a 'good eye' for the material, and with it an ability to extract meaningful patterns instantaneously." Learn more at the link. 

Quote of the Day: "There are things known and there are things unknown, and in between are the doors of perception." -- Aldous Huxley 

http://www.nytimes.com/2015/03/29/sunday-review/learning-to-see-data.html
Creativity Today – Friday, March 27, 2015
TGIF Music – Freddie King 




Freddie King is the epitome of the blues or rock musician who plays hard and dies young – and leaves a lasting, if tragic, legacy. 

King was a native of Gilmer, Texas, in the musically rich northeast part of the state that we have mentioned on several occasions. Freddie grew up in Dallas, where his mother and uncle taught him to play the guitar beginning at age six. In his mid-teens, the family moved to Chicago, providing Freddie with the opportunity to be exposed to the Chicago blues. He spent his days working in a steel mill, and his evenings slipping into South Side blues clubs listening to masters like Muddy Waters, Howlin' Wolf, T-Bone Walker, Elmore James, and Sonny Boy Williamson. 

Freddie started getting gigs as a sideman with notables like Willie Dixon and Memphis Slim. From there, King's skills and notoriety continued to grow. 

King's creative contribution was a mashup of the Texas blues open string sound and the visceral, shouting Chicago blues style. Later in his career King incorporated an aggressive finger pick attack. Together these techniques made his music more progressive and contemporary than many of the Chicago groups he grew up listening to. King's intuitive style made for vocal nuances in his playing, giving his music an exploratory, improvisational and creative flair. 

Freddie would eventually be "crowned" as one of the "three Kings of the electric blues guitar," the other two being B.B. and Albert. His playing would inspire other great guitar greats like Jerry Garcia, Eric Clapton (see quote below), and the Vaughn Brothers. 

He toured constantly (an average of 300 dates per year) and partied hardy, often drinking Bloody Marys rather than eating solid food. To no one's surprise, this lifestyle took its toll: King died in 1976; he was only 42. Gone but not forgotten, Freddie King was inducted into the Rock-and-Roll Hall of Fame in 2012. Rolling Stone magazine rates him as the 15th greatest guitarist of all time. 

Listen to one of Freddie's greatest albums, the classic 1971 Getting Ready, in full, at the link. Included his one of his greatest hits, Going Down. 

Quote of the Day: "… the first time I heard that electric lead-guitar style, with the bent notes... [It] started me on my path." -- Eric Clapton commenting on Freddy King's 1961 B side "I Love the Woman" 

https://www.youtube.com/watch?v=iEw0vdbefY0
Creativity Today – Tuesday, March 24, 2015
The Ideas of March 




David Gringell in a LinkedIn post points us toward the fact that the month of March has been declared International Ideas Month for this year. 

I share with Mr. Gringell a bit of confusion about where this commemoration originates. A bit more digging led me to the Ideas Success Network, though what exactly this group does is a bit obscure. 

Still, again along with Mr. Gringell, I applaud the effort. It's one more indicator that we are making progress toward building a more creative society, no matter how slowly, haltingly, frustratingly that progress may be. 

So, by all means, make the special effort in the remaining days of the month to create and record and act on the ideas that will make the world – and you – that much better. 

Quote of the Day: "No matter what people tell you, words and ideas can change the world."-- Robin Williams 

https://www.linkedin.com/pulse/ideas-new-currency-david-gingell
Creativity Today – Friday, March 20, 2015
TGIF Music – Ornette Coleman
Creativity Today – Tuesday, March 17, 2015
Medium or Context: Which Matters for Creativity? 




Today at the link is an impassioned argument by British educator Norman Jackson that it is our medium of creativity, not the context we inhabit, which allows us to express our imaginative impulses. In other words, if someone is visually oriented, then the medium of creative expression is likely to become painting or sculpture. If an individual is a "word person," then writing becomes the medium. Life, in this view, is – or at least should be -- finding what that medium of creative expression is for a particular person. 

There's a lot of truth in this view. And yet … 

There is a huge assumption (it seems to me) in this argument that everyone (or at least a large number of people in the advanced industrial countries) is able to join the quest to find that medium. Certainly, a growing number of people do have the opportunity to make this choice. But the project to build a more creative society is based on the notion that many more people are still hindered from living a more creative life by the context of their circumstances. And this still feels like the truer read on reality. There is much work left to do. 

Quote of the Day: "Some people create with words or with music or with a brush and paints. I like to make something beautiful when I run. I like to make people stop and say, 'I've never seen anyone run like that before.' It's more than just a race, it's a style. It's doing something better than anyone else. It's being creative." -- Track Star Steve Prefontaine 

https://www.linkedin.com/pulse/what-your-medium-creative-self-expression-norman-jackson
Creativity Today – Friday, March 13, 2015
TGIF Music – Clifford Antone's Favorite Song




For obvious reasons this weekly series focuses on Austin area musicians as emblematic of one of the region's most celebrated form of creative expression. But this time around let's spend some time understanding one key non-musician who made the Austin music scene what it is today: Clifford Antone.

Antone was born (October 27, 1949) in Port Arthur, Texas. He came to Austin to attend the University of Texas in 1968. He opened his eponymous nightclub in July 1975 when he was just 25 years of age. He loved the blues and was afraid that this raw, authentic form of music was disappearing amidst the onslaught of corporate-controlled rock 'n' roll.

Antone brought an impressive array of blues greats to Austin, including Muddy Waters, B. B. King, John Lee Hooker, Jimmy Reed, Otis Rush, Albert King, Lou Ann Barton, Angela Strehli, and the Fabulous Thunderbirds. He helped guide the musical careers of the Vaughn Brothers, Jimmie and Stevie Ray, along with other Austin musicians. Antone's passion for the music made the nightclub known around the globe.

Antone's life was hardly trouble-free. His college career was ended by a drug charge, and Antone did three years in a federal prison on a drug conviction. Antone emerged from prison, according to some sources, a changed man, exhibiting a newfound humility and commitment to give back to the community by counseling at-risk youth and by lecturing on social change at area colleges.

But Antone's life remains defined as a lover and promoter of music. After he died on May 23, 2006 of a heart attack, a local band played in tribute to Antone's memory at The Spoke, a country-western bar that was Clifford's second favorite haunt after his own place. They started with the Hank Williams' country classic "Hey Good Looking." Enjoy it at the link.

Quote of the Day: "One of the primary reasons Austin is known as the Live Music Capital of the World is because of Clifford Antone." -- Austin Mayor Will Wynn

https://www.youtube.com/watch?v=bV1WVCc-tDc
Creativity Today – Tuesday, March 10, 2015
Creating A Community of One's Own
  

Many cities around the U.S. and the world have been attempting to become the next Silicon Valley. This is hardly surprising, because everyone has figured out that hi-tech generates lots of wealth and good paying jobs. Josh Barro in a recent article tells us that these communities are probably wasting their time. 

Drawing on some relatively new data sets, the Brookings Institute's advanced industries employment index and the Progressive Policy Institute's tech/info jobs index, Barro finds that communities striving to become hi-tech centers need, first of all, a great university to provide highly trained people and a stream of new ideas. Second, though, the area needs to have an attractive lifestyle that encourages people to come and stay there.
Lots of people want to live in Northern California, and Seattle, and Austin, because of the various amenities these places provide. Barro cites the opposite case of gritty, cold Pittsburgh. Its great Carnegie-Mellon University has spawned a number of hi-tech startups. Yet the leaders of these startups "have neither a strong lifestyle reason nor a strong economic reason to stay in Pittsburgh once they succeed." He continues by quoting urban economist Richard Florida: "If there was a successful start-up [in Pittsburgh], eventually it got sucked into the Silicon Valley vortex. …" 

I have said from the start of this series that Austin has many lessons to teach other communities – but I have also said that the goal must not be to become Austin – that's impossible-- but to use the lessons to tap the community's own latent creativity and inherent advantages to shape an environment that will attract and retain people. You aren't being creative if you try a cookie-cutter approach to building a more creative society.
Quote of the Day: "Never make your home in a place. Make a home for yourself inside your own head. You'll find what you need to furnish it - memory, friends you can trust, love of learning, and other such things. That way it will go with you wherever you journey. "– Storyteller Tad Williams
http://www.nytimes.com/2015/03/05/upshot/what-is-the-next-next-silicon-valley.html?ref=topics&abt=0002&abg=0
Creativity Today – Friday, March 6, 2015 
TGIF Music – T-Bone Walker

Aaron Thibeaux Walker, better known as T-Bone, might not be an Austin musician, strictly speaking, but he is definitely Texas. He was born (1910) in tiny Linden, Texas, near the Arkansas and Louisiana borders, in an area of the state we have noted before as a rich source of musical talent. (Linden is also the birthplace of Scott Joplin, and Don Henley of the Eagles lived there as a child.) 

T-Bone got his start in Dallas nightclubs, following in the footsteps of his mother and stepfather, who were professional musicians. His stepfather taught him to play guitar, ukulele, banjo, violin, mandolin, and piano. T-Bone chucked school by age 10 and was a professional musician on the blues circuit by age 15. By age 25 T-Bone had relocated to Los Angeles, playing with Les Hite's orchestra, an organization that fostered other future musical titans like Lionel Hampton and Dizzy Gillespie. 

T-Bone came into his own in the 1940s. He was a major innovator of both the up-tempo jump blues and the amplified sound of electric blues. These in turn influenced the development of both rhythm and blues and, later, rock and roll. Rolling Stone magazine ranked T-Bone in 2011 as number 67 on its lists of the 100 Greatest Guitarists of All Time. 

At the link enjoy the full album of "T-Bone Blues." Bill Dahl, on AllMusic.com, calls the album "The last truly indispensable disc of the great guitar hero's career, and perhaps the most innately satisfying of all, these mid-'50s recordings boast magnificent presence, with T-Bone Walker's axe so crisp and clear it seems as though he's sitting right next to you as he delivers a luxurious remake of 'Call It Stormy Monday.'" 

Quote of the Day: "T-Bone Walker was a big influence on just about every guitar player around." -- Johnny Winter 

https://www.youtube.com/watch?v=Y8n39SpPFPI
Creativity Today – Tuesday, March 3, 2015 
Creativity's Real Heart
Hector Ramos cited the fine little essay that is the basis of today's post some time ago, though I am just now getting to it. I wish I had attended to it earlier, because entrepreneur, humanitarian activist and author Dan Pallotta calls me up short, and others like me caught up in the effort to sell creativity programs to business, with these words: 
"The unspoken assumption is that our goal is to gain competitive advantage, to crush the competition, to win. But I believe that the best creativity comes from a much deeper place than the desire to win. It comes from a desire to contribute to the lives of others, either by introducing something new that improves the quality of their lives or by showing people that something thought to be impossible is in fact possible. When you change people's perceptions about what can be accomplished or achieved, you contribute to their humanity in the richest possible way. You give them hope for the future — a sense that life is not the demoralizing, unchanging drudgery day after day that the world so often teaches us that it is. When you change the way people think about possibility, it is an existential experience. It makes them feel understood. More than that, it makes them feel loved." 
Pallotta is reminding us of what matters and asking us to make a choice. He points to why it is so important to build a more creative society – but only if creativity is rightly understood. 
Quote of the Day: "Leadership is about creating, day by day, a domain in which we and those around us continually deepen our understanding of reality and are able to participate in shaping the future. This, then, is the deeper territory of leadership -- collectively listening to what is wanting to emerge in the world, and then having the courage to do what is required." -- Joseph Jaworski 
https://hbr.org/2013/09/does-your-innovation-come-from/
Creativity Today – Tuesday, February 24, 2015 
Bless the Children 
Looking over my past entries in this series, I realize I may have not made enough efforts to talk about rearing the next generation as one of the best ways to build a more creative society. Australian Jo McDonald comes to the rescue with an article outlining eleven ways to protect and nurture children's natural creativity. 
If you have children or grandchildren, or nieces and nephews, or kids in the neighborhood that you just like, Ms. McDonald issues a clarion call that we all should heed: 
"… we can't rely on the school system to nurture the creativity of our children. You may luck out and have a school or teacher that does inspire creativity in your children, but you can't necessarily count on it. And yet, this is one of the most important capacities that they will need as they become young adults. Given how rapidly the world is changing today, and knowing that the pace of change will only increase, it is not even possible to imagine the jobs our children will have when they grow up. To contend with this scenario of the future, we need to equip our children with the ability to come up with new ideas, to imagine possibilities, to solve complex problems, to see what others miss, to adapt quickly, and to learn new things with ease. Creativity offers all of these, and more." 
Read her wisdom and her tips at the link. 
Quote of the Day: "You were born an original. Don't die a copy." – John Mason 
http://www.thedragonflysolution.com.au/11-tips-to-boost-your-childs-creativity-and-give-them-an-edge/
Creativity Today – Friday, January 6, 2015
TGIF Music – Asleep at the Wheel
Asleep at the Wheel's music is so infectiously fun and easy to listen (and dance) to, it is hard to remember the group started with a serious goal: to help revive American roots music. The group began in 1970 when the country was in turmoil over the Vietnam War and the counterculture revolution. Music was an important means of expressing political positions, from Barry Sadler's "The Ballad of the Green Berets" on the right to "The Ballad of John and Yoko" on the left. 
Ray Benson, the band's perennial front man, wanted the group to just cut through the political noise and make the music the focus of attention. Benson, the one constant in an ever shifting lineup of great musicians (80+) who have made up Asleep at the Wheel over the years, said of the band's early days, "We were too country for the rock folks and we were too long-haired for the country folks. But everybody got over it once the music started playing." 
It is also hard to remember that a musical group as closely identified with Austin as any, Asleep at the Wheel actually began in Paw Paw, West Virginia. And in fact, the group's first move was to California, lured there in 1971 by Commander Cody, leader of Commander Cody and the Lost Planet Airmen. But that stay lasted only two years when Willie Nelson convinced the band to come to Austin where they have been ever since – except of course for being on the road touring 250 days a year. 
But neither the touring nor all the awards (nine Grammys so far – the group practically owns the Country Instrumental category) haven't dulled the great musicianship and the joy that goes into making the music. At the link, hear one of the band's standards, Get Your Kicks (on Route 66) done in Western swing fashion, or what Ray Benson calls "jazz with a cowboy hat." 
Quote of the Day: "We're a dance band. That's what we're about. And that's plenty." -- Ray Benson 
https://www.youtube.com/watch?v=vifUaZQL8pc
Creativity Today – Tuesday, February 03, 2015 
Creative Construction 




Architect Matt Hopkins points us to an important new report from the Brookings Institution, "The Rise of Innovation Districts: A New Geography of Innovation in America," and offers both praise and caution about this new trend. 

The trend in planning places and buildings to promote innovation is away from the Silicon Valley model, based on suburban corridors of spatially isolated corporate campuses, accessible mainly by car, with little emphasis on the quality of life or on integrating work, housing and recreation. 

An alternative urban model, the innovation district, that is physically compact, transit-accessible, and wired, offering mixed-use housing, office, and retail is now threatening the old approach. Leading-edge anchor institutions, like universities and research labs, along with companies, cluster and connect with start-ups, business incubators and accelerators. 

While Hopkins rightly sees many good features to the Innovation District trend, he cautions it will require persistence to make sure that a truly diverse set of people are enabled and encouraged to be part of the area. That will be one of the keys to fostering ongoing creativity and avoiding corporate conformity. 

You will find the link to the full Brookings report in the first sentence of Hopkins' commentary. 

Quote of the Day: "Our most creative institutions, firms and workers crave proximity so that ideas and knowledge can be transferred more quickly and seamlessly. Our 'open innovation' economy rewards collaboration, transforming how buildings and entire districts are designed and spatially arrayed. Our diverse population demands more and better choices of where to live, work and play, fueling demand for more walkable neighborhoods where housing, jobs and amenities intermix." – The Brookings Institution, "The Rise of Innovation Districts: A New Geography of Innovation in America" 

https://www.linkedin.com/pulse/disruptive-design-impact-innovation-districts-matt
Creativity Today – Friday, January 30, 2015 
TGIF Music – Bad Livers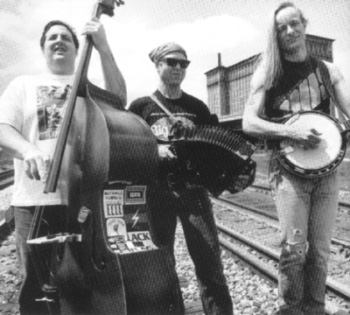 You have to love a group of guys who are independent enough to call themselves the Bad Livers. That independent streak shows through in just about everything the group ever did. This Austin group was started by Danny Barnes, regarded as one of the great banjo pickers of all time, back in the early 1990s and at first included anybody who would show up for a particular gig. Mark Rubin eventually became a regular, giving the group a solid core. 

They played mostly acoustic music, which caused the Bad Livers to be classified initially as a folk group. But listeners became confused, because the BL's played an eclectic blend of Monk, Mississippi John Hurt, Roky Erikson, and Merle Haggard that defied pigeonholing. It was the Austin punk rock crowd who first really understood and appreciated the Bad Livers eccentric genius. 

Of course, not every Austin band achieves superstardom and wins Grammy awards. The Bad Livers had its successes. Some of its music made its way into movies and TV. But mostly the group is remembered as part of the magical mix that makes the Austin music scene vibrant and creative. The band quit touring in 2000. 

Mark remains in Austin making his living in a violin shop, playing with various groups on the weekends. Danny is out here in rural Washington State, another refuge for (often unappreciated) musical talent. Yet my use of the past tense for the band is not quite accurate. The band will do select engagements. Just ask. 

So give a listen to one of the Bad Livers most popular songs, Death Trip, at the link. Maybe you'll conclude it's time for a Bad Liver revival. 

Quote of the Day: "I have some good friends in bands of various sizes, some of them are these quite famous people, though I try to learn from anyone that has an 'idea.' My whole thing is music, and trying to make my own sound." – Danny Barnes, of Bad Livers 

https://www.youtube.com/watch?v=6RuYzrwcAek
Creativity Today – Tuesday, January 27, 2015 
Some Uncomfortable Truths about Creativity 




Our friend from Down Under, Ralph Kerle of the Creative Skills Training Council, forwards a provocative article presenting some uncomfortable truths about the current state of our knowledge about creativity. The author is Milena Fisher, new to me, who bills herself as a philosopher, Nietzsche scholar, an entrepreneur, and co-founder of the online publication The Creativity Post (also new to me). 

Those truths include the fact some creativity practitioners don't know as much about creativity as they like to think they do, and the current research about creativity leaves much to be desired. In short, we are trying to build a more creative society on a fairly rickety structure. 

Much food for thought here. And it is good to know that Ms. Fisher and The Creativity Post, too, are out there trying to help build a more creative society. 

Quote of the Day: "We still don't know how to apply what we know about human creativity well. The research is still narrow, provisional and fragmented. My biggest nightmare is that we will stitch what we do know into a Frankenstein-ish set of bogus principles and use it to start testing people in schools and in the workplace. You think I'm exaggerating?" -- Milena Fisher 

http://www.creativitypost.com/philosophy/elephants_in_the_room_of_creativity_and_innovation_talk
Creativity Today – Friday, January 23, 2015 
TGIF Music -- Brownout 
When you have already reached the heights of Grammy-Award winning musical success, what do you do to keep the creative juices flowing? Members of Groupo Fantasma, the nine-piece super rockin' Austin-based Latin funk band, branched out in the direction of paying homage to heavy metal music. The exercise started out as a single night gig and has now blossomed into a whole new identity as the band Brownout. 
At the link listen to live in-studio version of the group's Brown Sabbath album, their interpretation of the Black Sabbath spirit. I bet you'll be up dancing PDQ. 
Quote of the Day: "You know, when we write music it's just kind of inspired by the moment. You know, it might be a song you heard on the radio or it might be something in your past or a moment that you're having. I mean certainly, our backgrounds in our history are from South Texas and a border town, and that whole kind of heritage, that culture from our families and our friends growing up and that informs everything that we do musically and culturally in our lyrics and in our intentions. But it's not specific like, you know, you don't set out writing a song you're like ah, you know, I'm going to write a song for La Raza. You know, I don't know, we never necessarily think of it like that." – Greg Gonzales of Brownout 
https://www.youtube.com/watch?v=au1kBj_-Zno
Creativity Today – Tuesday, January 20, 2015
The Time Management Rituals of Highly Creative Artists
At the link is a delightful interview with Mason Curry, who recently authored a book on the daily rituals of artists. Curry's best advice, after looking at the habits of 161 highly creative people? Talk a walk each day. 
Quote of the Day: "People would find that a certain habit was associated with a period of productivity or great insight and they would often, kind of relentlessly stick to that one ritual in a sort of superstitious fashion believing that it somehow enabled their creativity," – Mason Curry
http://www.marketplace.org/topics/business/daily-rituals-creative-people
Creativity Today – Tuesday, January 13, 2015 
Encouraging Examples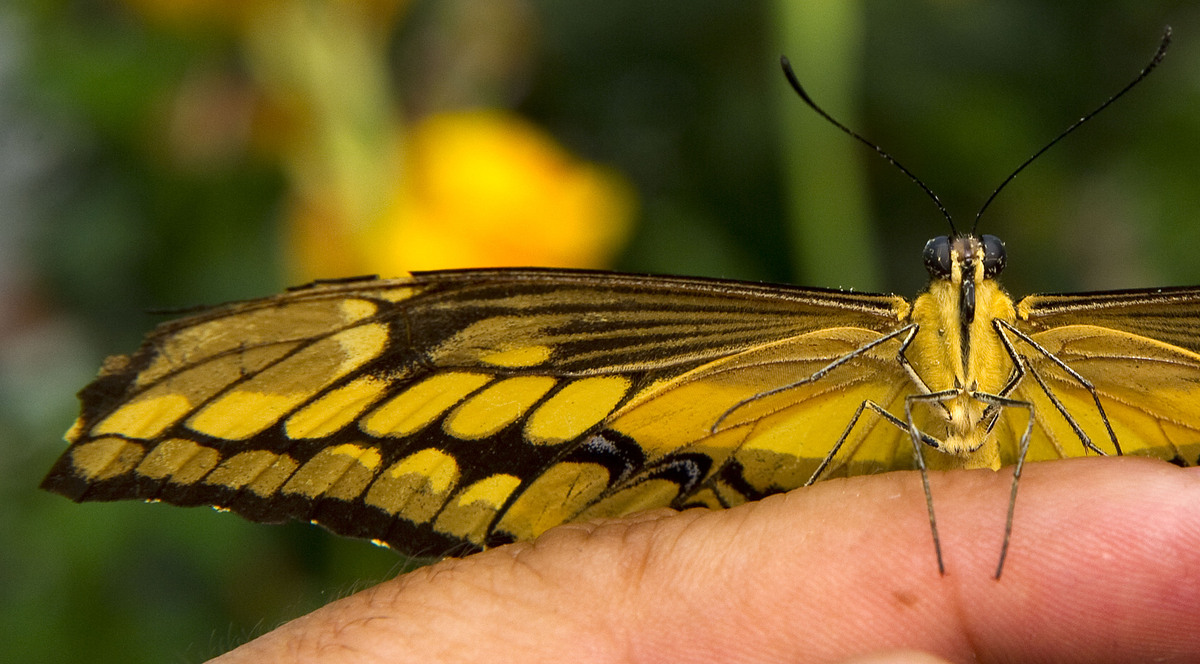 People ask me from time to time about what exactly does our association's tagline, "building a more creative society," mean. This morning I have a couple of great examples to illustrate the term. 

The first example is Medellin, Columbia, which was recently named as the "world's most innovative city" by a consortium of the Urban Land Institute, the Citi banking group, and the Wall Street Journal. Wait a minute! You mean narco-terrorist Pablo Escobar's Medellin, Columbia? Yes, Columbia's second-largest city has achieved an amazing transformation, shaking off its horrific past through the power of creative thinking realized in the development of an innovative urban environment. 

Among other remarkable metrics, Medellin has seen an 80 percent plunge in the homicide rate over a 20-year period due to investments in education, public libraries, parks, and transportation links in the city's poorest neighborhoods. These public investments have spurred private investment, improved environmental sustainability, and reduced commuting time, boosting overall economic growth. 

The second example comes from Marci Segal, who points us to Daejon, South Korea's fifth-largest city with a population of 1.5 million, has adopted developing the city into a creative powerhouse as an explicit goal. It intends to accomplish this goal through an educational strategy. 

Of course, Austin is one of America's most creative cities. But it has to be admitted, as is the case with other highly creative American cities, that this fortunate occurrence is due to happenstance and luck more than any deliberate intent. The rest of the world is catching up with us, which is a good thing, and in some instances beginning to pass us, which is not so good. As Bismarck's cynical observation (see the quote below) notes, we have been very lucky. It is time to quit relying on luck and declare and act upon the intention to build a more creative society.
Quote of the Day: "There is a Providence that protects idiots, drunkards, children and the United States of America." -- Otto von Bismarck
 http://www.huffingtonpost.com/2013/03/02/medellin-named-innovative-city-of-the-year_n_2794425.html
 http://m.koreatimes.co.kr/phone/news/view.jsp?req_newsidx=171067
Creativity Today – Tuesday, January 6, 2015 
Creativity Is Cookin'! 
Late in life my mother became a superb cook; I'm talking Gourmet magazine quality here. Her example convinced me that cooking is a wonderful creative outlet readily available to anyone willing to try. 
Thus I read with considerable interest how the legendary Spanish chef Ferran Adria is moving to become a creativity consultant. Adria's Costa Bravo-based El Bulli restaurant was named Best Restaurant in the World by Restaurant magazine five times between 2002 and 2009. His creativity resulted in 1,846 new dishes. But he has now decided that his greater contribution to the world will be promoting creative thinking and action. 
His goals are complicated and defy easy summary, which is another way of saying that reading the article at the link is worth the effort. 
I, for one, welcome him to the worthy project of building a more creative society. 
Quote of the Day: "It's very hard to be an innovator at the highest level in any discipline. For some chefs it's merely about combining ingredients, but that's something you can do with your eyes closed." – Ferran Adria 
http://www.nytimes.com/2015/01/04/business/ferran-adria-the-former-el-bulli-chef-is-now-serving-up-creative-inquiry.html?hp&action=click&pgtype=Homepage&module=photo-spot-region&region=top-news&WT.nav=top-news 
Creativity Today – Friday, January 2, 2015 
TGIF Music – Sarah Jarosz
And we're back … to resume the creative journey in the New Year. And we do so by celebrating a rising music talent from Austin, Sarah Jarosz. 
Sarah was born in 1991 in Austin and was raised in nearby Wimberly. She began her interest in music at the tender age of ten by learning to play the mandolin, the first of many instruments she would master. She also began to hone her singing and songwriting skills, becoming so proficient that she scored her first recording contract while still in high school. 
While others might have been seduced by such incredible early success by sticking to what had gotten them so far, Sarah showed her devotion to her art by earning a degree from the prestigious New England Conservatory of Music. Since graduating in 2013, she has resumed a busy concert schedule around the country. 
See and listen to Sarah in the NPR Tiny Desk Concert at the link. In the first song, "Over the Edge," Sarah asks plaintively, is anybody even listening? Believe me, they are in ever-greater numbers. 
Quote of the Day: "Endless lines of information/Change the words & change the station/Endless cries of complication/Is anybody even listening?" -- Sarah Jarosz, from her song "Over the Edge" 
http://www.npr.org/event/music/248986797/sarah-jarosz-tiny-desk-concert
Creativity Today – November 11, 2014 
Innovation Hucksterism
What I like most about Reinhard Hiller's piece, today's featured link, is his challenge to many business people who claim their organizations are becoming innovation powerhouses. Are they really? 
I have struggled with my own ambivalence as more and more people get on the innovation bandwagon. As someone committed to building a more creative society, it's heartening to see so many people proclaiming they are taking up the mantle of innovation. As someone truly committed to building a more creative society, I am very frequently disappointed to learn the proclaimed change is mostly or entirely public relations. 
Hiller cites research, similar to my own, listing numerous characteristics of a truly innovative organization. When measures like these are applied, the number of innovative organizations plummets quickly. 
I don't believe this innovation hucksterism will undo the movement build a more creative economy and society, as it undid the quality movement and similar improvement efforts. Real innovation, based on real innovation, is simply becoming essential as the pace of change accelerates endlessly. But it certainly doesn't do the movement any good. 
Quote of the Day: "In this digital age, there is no place to hide behind public relations people. This digital age requires leaders to be visible and authentic and to be able to communicate the decisions they've made and why they've made them, to be able to acknowledge when they've made a mistake and to move forward, to engage in the debate." -- Gail Kelly, Australian business executive
https://www.linkedin.com/pulse/article/20141108142509-22168311-your-organisation-is-supporting-innovation-really?trk=nus-cha-roll-art-title
Creativity Today – November 10, 2014 
Fail Again. Fail Better.
Here is another hopeful, if disconcerting, sign that the project to build a more creative society is moving ahead. The fifth annual FailCon event, which celebrates failure, scheduled for last month in San Francisco, was canceled. However, it was not canceled because people are rejecting the conference premise, namely, that failure is a necessary feature of the creative entrepreneurial process. It was canceled because it is unnecessary. Frequent failure is a now accepted as a fact of life in Silicon Valley. 
No one likes to fail. But it is a good sign that more and more people are coming to the mature and healthy understanding that creativity is the most effective way to organize an economy. It solves problems while generating prosperity and progress. But frequent failure is the unavoidable corollary of sorting out the wheat of the most creative ideas from the chaff of those that fall short. 
Quote of the Day: "Ever tried. Ever failed. No matter. Try again. Fail again. Fail better." -- Samuel Beckett 
http://www.nytimes.com/2014/11/09/business/wearing-your-failures-on-your-sleeve.html?hp&action=click&pgtype=Homepage&module=second-column-region&region=top-news&WT.nav=top-news&_r=0
Creativity Today – November 7, 2014 
TGIF Music – Spoon 
I have on a couple of occasions opened this feature with the line, "You know have arrived when …" Well, try this out for size: You know you have arrived when The Daily Show with Jon Stewart is in Austin all week (October 27-30) and the one Austin band featured is Spoon. 
The only problem with the line in this instance is that Spoon arrived a long time ago. Guitarist Britt Daniel and drummer Jim Eno formed the group in 1993. With these two constants at the helm, the group has seen a variety of other musicians come and go. All the while Spoon keeps working its way up the music industry food chain, from boutique to major record labels, to Top 10 Billboard debut albums, to being named "top overall artist of the decade" in 2009 by review aggregator Metacritic. 
This progression reflects the evolution of Spoon's music. The group takes its name from a hit song by the German avant-garde band Can, an early influence on Spoon's music, a style Jim Eno describes as "psychedelic." Yet over the years Spoon's music has become more sophisticated, polished, distinct – and accessible. Forget the labels. Just kick back and start your weekend by enjoying Spoon's Daily Show mini-concert. 
Quote of the Day: "The word 'indie' is meaningless now. It's so over-used that people think it simply means green hair." -- (Steven Patrick) Morrissey 
http://www.stereogum.com/1715716/watch-spoon-play-three-songs-on-the-daily-show/video/
Creativity Today – Wednesday, November 5, 2014 
Combining Learning and Doing 
My friend Mike Katagiri points us to a recent Wired magazine article on "American Schools Are Training Kids for a World That Doesn't Exist." The article, by David Edwards, founder of Artscience Labs and faculty director of The Lab at Harvard University, makes a powerful case for discovery learning. He gives an example of discovery learning from his own work at Harvard: "in the course I teach, How to Create Things and Have Them Matter, students are asked to look, listen, and discover, using their own creative genius, while observing contemporary phenomena that matter today."
What struck me about this is how this corresponds in many ways to the German system of apprenticeships, which I am currently researching and for which there is growing interest in our country as a better way to prepare a high skills/high wage manufacturing workforce. It is premised on ending the artificial division between learning and doing, combining the two to prepare workers for good jobs today and equipping them to change for the job of the future. 
Both approaches foster creativity, and thus set the stage for building a more creative society. 
Quote of the Day: "Learning and doing have become inseparable in the face of conditions that invite us to discover." – David Edwards, "American Schools Are Training Kids for a World That Doesn't Exist" 
http://www.wired.com/2014/10/on-learning-by-doing/
Creativity Today – Monday, November 3, 2014 
Another Stake in the Heart of Command-and-Control 
Innovation guru Gary Hamel and co-author Michele Zanini have a good piece on why change programs – read "innovation efforts" – fail so often and so abysmally. Theirs is an indictment of command-and-control management, the traditional and still dominant style of American organizational leadership. They ultimately point to how to build a more creative society, organization by organization. 
They start by demolishing the mythos and conceits of the executive suite: 
Myth: Change starts at the top. Reality: Most executives are too risk-averse and too insulated from reality to embark on truly transformational innovation. 
Myth: Change is rolled out by executives. Reality: No real, substantial employee engagement, no change. 
Myth: Change is engineered at the top. Reality: Transformational innovation cannot be predetermined. 
The authors put in place of command-and-control the concept of the "change platform," based on these three transformation principles: From top-down to activist-out; From sold to invited; From managed to organic. 
Hamel and Zanini make a powerful case for how organizations will be run in a truly creative society. Yet while they have said it well, there is really not much new in what they are saying. 
The problem remains that the mental model of leadership in most people's heads is the man (and, usually, it is a man) who sits astride the pyramidal hierarchy issuing brilliant dictate after brilliant dictate. While this may have sufficed during the Industrial Era, it won't work in the new Creative Knowledge Economy. But many folks have trouble envisioning a different and better way to lead, work, live. And in addition there are still other people who have invested too much of themselves and their dreams of personal glory in clambering up that hierarchy to give it up without a fight. 
Change is never easy. 
Quote of the Day: "Traditional change programs fail to harness the discretionary creativity and energy of employees and often generate cynicism and resistance. Senior executives talk about the need to get buy-in, but genuine buy-in is the product of involvement, not slick packaging and communication. To be embraced, a change effort must be socially constructed in a process that gives everyone the right to set priorities, diagnose barriers, and generate options." – Gary Hamel and Michele Zanini 
http://www.mckinsey.com/Insights/Organization/Build_a_change_platform_not_a_change_program?cid=other-eml-alt-mip-mck-oth-1410
Creativity Today – Friday, October 31, 2014 
TGIF Music – Ben Kweller 
Ben Kweller gets no respect from some snooty rock music critics. While the Austin-based singer-songwriter may have achieved almost cult-like status at a very young age as head of the band Radish, he is in danger of becoming the Rodney Dangerfield of indie rock. His detractors find his music to be -- gasp! – too "pop." 
Well, my response, substantiated by Kweller's huge fan base that has not deserted him since he turned solo, is that these critics just aren't listening. Yes, there is a certain pop sensibility to Ben's music. What's wrong with that? If you listen to the lyrics, you will find that they are frequently powerful.
To hear the perspective of a critic who does get what Ben is doing, read the quote of the day. Or just ignore the whole mess and enjoy one of Kweller's best songs, Falling, at the link. 
Quote of the Day: "On a series of early-2000s albums, Ben Kweller established himself as a versatile, lyrically clever power-pop whiz kid. But now he's 30, and mere talented craftsmanship will no longer do. So on his first album since 2009's alt-country detour, Changing Horses, he hones his best Cars, Harry Nilsson and Wilco moves into a personally revealing breakup record. "I slept with the mistress/I read from the Bible/It gave me revival," he sings on "Time Will Save the Day," setting Dylanesque lyrics to Weezer-ian tuneage. It's an ode to seasoned wisdom from a guy who's done being a prodigy." Jon Dolan in Rolling Stone 
https://www.youtube.com/watch?v=o4K-SPnZJOU
Creativity Today – Wednesday, October 29, 2014 
Sign Petition to Free Robert Alan Black
This is a real but very necessary departure for this blog. A respected colleague, Robert Alan Black, has been imprisoned in Abu Dhabi, UAE. As I understand it, Alan was arrested for taking pictures in some kind of restricted zone. 
Alan has spent his career traveling the world, promoting international cooperation through creative problem solving. Thus, it is a terribly cruel irony that he of all people should be whisked away to prison. Alan has serious but controllable health issues, so we are potentially talking about a spell in prison as being a potential life-and-death matter. 
One of Alan's colleagues, Mahmoud Arafa, has started a petition drive to request Alan's release. Please consider signing the petition at the link. 
Quote of the Day: "There may be times when we are powerless to prevent injustice, but there must never be a time when we fail to protest." -- Elie Wiesel 
http://www.change.org/p/u-s-department-of-state-use-diplomacy-to-release-dr-robert-alan-black?recruiter=173024364&utm_campaign=signature_receipt&utm_medium=email&utm_source=share_petition
Creativity Today – Monday, October 27, 2014 
The Gold in Garbage 
I get excited every time I find out about how yet another high-tech "Next Big Thing" is helping to build a more creative society. But I delight in coming across stories about how interesting low-tech innovations are improving our society. And this one concerns garbage, which is about as low-tech as you can get. 
Rubicon Global has carved out an interesting and profitable niche in the huge waste management industry ($55 billion annually in the U.S.), while promoting environmental goals by keeping stuff out of landfills, a neat trifecta: 
"Rubicon also studies its clients' waste for novel recycling opportunities, connecting businesses with the recyclers who see hidden value in their junk. For a national pizza chain, Rubicon determined that much of its leftover dough could be processed into ethanol. For a regional supermarket, Rubicon discovered that 400,000 old company uniforms could be shredded and resold as a stuffing for pet beds. Insulated containers that carried seafood for one business were repurposed to transport bull semen for another." 
Learn more at the link, and never forget that small is beautiful, and stinky can smell mighty good and green. 
Quote of the Day: "A friend at school was always being laughed at because his father emptied dustbins for a living. But those who laughed worshipped famous footballers. This is an example of our topsy-turvy view of 'success.' Who would we miss most if they did not work for a month, the footballer or the garbage collector?" -- David Icke, English writer and footballer 
http://www.nytimes.com/2014/10/26/business/dividing-and-conquering-the-trash.html
Creativity Today – Friday, October 24, 2014 
TGIF Music – Robert Earl Keen 
What I love about Robert Earl Keen's songs is how they are interspersed with references that evoke the passages of my own life. For example, in "Shades of Gray," the track being featured at the link this week, Keen sings about Wichita and Kansas, where I spent my formative teen years, and Oklahoma where I was born and spent my childhood. 
The connections between Keen and I continue: we both graduated from Texas A&M and both moved to Austin. I left to come back to the West Coast. He stayed to become a popular and highly respected member of the Austin music scene. 
His music has been termed the Americana style, a distinctive blend of roots, country, folk, bluegrass, R&B, and blues music he helped create and define. Keen's music is relentlessly contemporary but respectful of all these other styles that make up his sound. 
Keen is a great musician to enjoy as the days get shorter and cooler, and autumn turns to winter. Shades of Gray indeed. Enjoy your weekend. 
Quote of the Day: ""The way I see it, there are just two ways to go, livin' fast or dyin' slow! Which way you gonna go?" ― Robert Earl Keen 
http://www.youtube.com/watch?v=RArZGbD9k-M
Creativity Today – Thursday, October 23, 2014 
The Young and the Restless
A recent "Upshot" column in the New York Times points to the cities where young, college-educated graduates are choosing as the places to begin their careers and their lives as adults. In terms of percentage change over the dozen years from 2000 to 2012, Austin comes in high on the list at fourth place (out of 51 U.S. metropolitan areas) with a 44 percent increase in the number of grads choosing to put down their initial roots in the city that has made being weird respectable. The national average is a 25 percent increase. 
Finishing ahead of Austin at the top of the list is another Texas city, Houston, with a 50 percent increase, followed by Nashville (48%) and Denver (47%). The listing was compiled by a new Portland, Oregon-based think tank, City Observatory. A link to the full report is included in the article. 
As the article points out, this matters because well-educated young people are the engines for building a more creative – and more prosperous – city. And I say this as someone who is on the cusp of becoming a senior citizen, and who believes anyone of any age can be highly creative. Youth matters. 
As a final note, let us give a congratulatory nod to our sister Texas city for its success. But I can't help but cite columnist David Brooks' October 13th comment that, while Texas most populous city enjoys robust economic growth, "Houston is mostly ugly, in the way fast-food chains like." Ouch! 
Quote of the Day: "People don't live in Austin to work, they work to live there." – Film director and musician Robert Rodriguez
Creativity Today – Wednesday, October 22, 2014
Carpe Diem 2014

Our friend from Down Under, Ralph Kerle, of the Creative Skills Training Council, points us to a dynamic TED Talk (at the link) by Joi Ito, the head of MIT's fabled Media Lab. Ito presents a compelling picture of bottom-up innovation. It is all about creating in the moment, without waiting for approval or going through laborious proof-of-concept exercises, by building quickly and improving constantly. Listen, and be inspired … and know that the prospect of building a truly more creativity society is drawing ever closer.
Quote of the Day: "I'm a three-time college dropout, so learning over education is very near and dear to my heart, but to me, education is what people do to you and learning is what you do to yourself." – Joi Ito
http://on.ted.com/g0XDV
Creativity Today – Monday, October 20, 2014 
Information Hide and Seek
We have on many occasions noted that the image of the solitary innovator working alone in his garage coming up with the Next Big Thing needs to be relegated to the dustbin of history. In today's complex world, teams are essential to turning creative ideas into viable innovations. 
Thus, it is of interest to read an article in the New York Times of recent research on knowledge workers who deliberately hide information from co-workers. The research is useful in confirming the problem and categorizing its various aspects, if not particularly surprising in its conclusions. The same article cites other research that shows deliberate information hiding to be harmful to organizational creativity. 
The main takeaway for me (and, again, this is not a surprise) is that information hiding occurs because organizations still evaluate and reward on an individual basis, not on how people are contributing to the team. Executives and managers constantly proclaim their belief in the value and power of teamwork … and then continue to act in the same controlling ways that characterize Industrial-era practices. These practices undermine teamwork in ways that are antithetical to the needs of the post-modern innovative, knowledge-producing organization. Indeed, what is produced through this doublespeak is worker cynicism. 
For us to reach the goal of a more creative society, we need to build management skills that really support teamwork and creativity. There is a lot of work to do. Get started by reading the details at the link. 
Quote of the Day: "Alone we can do so little; together we can do so much." ― Helen Keller 
http://www.nytimes.com/2014/10/19/business/when-those-who-know-wont-share.html?ref=business&_r=0
Creativity Today – Friday, October 17, 2014 
TGIF Music -- Pedrito Martinez and Chucho Valdés play Wynton Marsalis
I generally present Austin (or at least Texas) music in this weekly series to emphasize how the city's music is so much a part of building a more creative society here. But while Austin is the Live Music Capital of the World, not all the great modern music originates here – just most of it. J 
All kidding aside, I decided to feature something different this week as a change of pace. The premiere of NPR's new weekly "Jazz Night in America" program got off to a great start this past Wednesday with superstar Wynton Marsalis presenting "Ochas," a large-scale suite for big band infused with Afro-Cuban percussion. Percussionist Pedrito Martinez and virtuoso Cuban pianist Chucho Valdés give "Ochas" its rousing due. 
Enjoy your weekend listening to some great jazz. 
Quote of the Day: "Through improvisation, jazz teaches you about yourself. And through swing, it teaches you that other people are individuals too. It teaches you how to coordinate with them." -- Wynton Marsalis
http://www.npr.org/event/music/347719245/jazz-at-lincoln-center-opening-night-concert?utm_source=npr_newsletter&utm_medium=email&utm_content=20141016&utm_campaign=Music&utm_term=
Creativity Today – Thursday, October 16, 2014
Meaty Subject
The public radio program "Marketplace" featured a fascinating segment yesterday on the latest attempt at disruptive innovation: making meat-like substitutes from plants. 
Of course, it is not an entirely new idea to come up with substitutes for natural foods. As the segment notes, we are all familiar with Tang, coffee creamers and Cool Whip. 
But these new efforts are different. They have substantial backing from Silicon Valley venture capitalists behind them. More importantly, these innovators are on a serious mission to save the planet. They see the $74 billion beef industry as incredibly wasteful and unsustainable. 
Their efforts are showing promise, but there is much work to be done and breakthroughs to be achieved if these ventures are to be successful. And this is before one gets to the issues of cultural acceptance. See the Michael Pollan (one of my heroes) quote below and read more at the link. 
Quote of the Day: "I think you run into some of the limitations of Silicon Valley thinking when it comes to culture, which is the pleasure of eating meat is not simply a sensory pleasure. Meat connotes prestige all over the world. Will fake meat offer that pleasure?" – author Michael Pollan 
http://www.marketplace.org/topics/sustainability/plant-based-hamburger-leaves-blood-plate
Creativity Today – Wednesday, October 15, 2014
Creativity and Checklists
Rachel Maddow, on her television news program yesterday, pointed to a 2007 New Yorker article on "The Checklist." The piece details the fascinating history, and continuing evolution, of this simple but powerful innovation.
The checklist was created as a problem-solving response to the crash of the experimental version of what was to become the strategic bombing workhorse of World War II, the B-17 "Flying Fortress" airplane. The story made an emotional connection with me due to the facts that my dad was a B-17 pilot, and the B-17 was designed and built by the Boeing Company in Seattle.
The crashed occurred in 1935, an incident that almost pushed the Boeing Company into bankruptcy. Later investigation revealed the accident was due to pilot error, not to anything wrong with the plane. The new plane was so advanced and complicated for its time that even the test pilot, one of the best aviators of his day, forgot to release a locking mechanism on the elevator and rudder controls.
Despite considerable doubts about whether such a complicated piece of machinery could ever been flown safely, the Army Air Corps purchased several of the planes to continue testing. As the test pilots continued to puzzle over what to do, they came up with the ingenious solution of the checklist, a step-by-step list the pilot and co-pilot use to guide their actions through the various phases of flight. The checklist allowed what eventually became a thirteen-thousand-strong B-17 fleet to be flown 1.8 million miles without accident. (Obviously, this number doesn't include the ones brought down by enemy fire.)
This story is embedded in the center of the article, which is mainly about how checklists have made a huge, life-saving impact in hospital intensive care units. Maddow made reference to checklists because new versions of them will almost certainly begin playing an important role in helping to curb the spread of the deadly Ebola virus.
The simple checklist is a reassuring symbol of the power of human creativity to overcome daunting challenges. It is also a continuing reminder of the need to build an even more creative society.
Quote of the Day: -- "We have the means to make some of the most complex and dangerous work we do—in surgery, emergency care, and I.C.U. medicine—more effective than we ever thought possible. But the prospect pushes against the traditional culture of medicine, with its central belief that in situations of high risk and complexity what you want is a kind of expert audacity—the right stuff, again. Checklists and standard operating procedures feel like exactly the opposite, and that's what rankles many people.
"It's ludicrous, though, to suppose that checklists are going to do away with the need for courage, wits, and improvisation. The body is too intricate and individual for that: good medicine will not be able to dispense with expert audacity. Yet it should also be ready to accept the virtues of regimentation."– Atul Gawande- author of "The Checklist"
http://www.newyorker.com/magazine/2007/12/10/the-checklist
Creativity Today – Monday, October 13, 2014 
Creativity as a Capitalist Plot 
"Significantly, this view shifts our perspective on how and why markets work from their allocative efficiency to their effectiveness in promoting creativity." 
This line almost caused my eyeballs to pop out of their sockets. This could be a huge development in the project to build a more creative society. 
To explain, "this view" refers to the belief that our current economic malaise is due in no small measure to outmoded and faulty economic concepts that hinder rather than facilitate our thinking about how markets actually work. We need to discard defective fictions, based on a mechanistic view of the world, such as "perfect competition" and homo economicus actors who make consistently rational buying decisions. Instead, we need to begin to develop tools based on the view that the economy is a dynamic, evolving ecosystem where problems are solved through applied creativity. 
Eric Beinhocker and Nick Hanauer expound this view in a McKinsey & Company article. Beinhocker is the executive director of the Institute for New Economic Thinking at Oxford University, and Hanauer is a venture capitalist and author. The article is adapted from a longer piece that first appeared in Democracy: A Journal of Ideas. The fact that an influential powerhouse like McKinsey has picked up on this project to devise new economic concepts and measures based on creativity gives a real lift to the effort. 
Of course, there is nothing new about creativity being cited as a driving force in the capitalist system. The authors quote Joseph Schumpeter's famous "creative destruction" phrase. But if Beinhocker, Hanauer and others succeed in developing an entire analytic framework based on creativity as the fundamental quality of capitalism, then we will have taken an enormous stride toward building a more creative society. Read more at the link. 
Quote of the Day: "The orthodox economic view holds that capitalism works because it is efficient. But in reality, capitalism's great strength is its problem-solving creativity and effectiveness. It is this creative effectiveness that by necessity makes it hugely inefficient and, like all evolutionary processes, inherently wasteful. Proof of this can be found in the large numbers of product lines, investments, and business ventures that fail every year. Successful capitalism requires what venture capitalist William Janeway calls 'Schumpeterian waste.'"
4
 -- Eric Beinhocker and Nick Hanauer 
http://www.mckinsey.com/Insights/Corporate_Social_Responsibility/Redefining_capitalism?cid=mckq50-eml-alt-mip-mck-oth-1410
Creativity Today – Friday, October 10, 2014
TGIF Music – Janis Joplin

Last Saturday, October 4th, marked the 44th anniversary of Janis Joplin's passing in 1970 at the age of 27. Since much has been written about Janis, let me just highlight what this wonderful yet tragic artist and her experiences in Austin have to teach us about building a more creative society. 

Janis came to Austin from her birthplace in Port Arthur, Texas. This part of Texas (as noted in a recent TGIF Music post) has a phenomenal record in producing great musical artists. But this doesn't necessarily translate into appreciation of its native talent. 

Janis was bullied and shunned in those incredibly cruel ways that high school students can inflict on those who are different, and Janis was different. As Janis said, "I got treated very badly in Texas. They don't treat beatniks too good in Texas. Port Arthur people thought I was a beatnik, though they'd never seen one and neither had I." 

Out of necessity she palled around with other marginalized kids. One of them introduced her to the great blues records, whetting her appetite to sing and write songs. 

Austin helped Janis find her voice and express her potential talent. More specifically, it was the opportunity to perform at Threadgill's that gave her the opportunity to perform once a week. 

Kenneth Threadgill sold beer and sodas in a converted gas station on (what was then) the northern edge of Austin, having acquired the first beer license in Travis County after the repeal of Prohibition. He was well suited to the trade, having been a bootlegger during Prohibition. 

So Threadgill was in many respects as marginalized a figure as Janis. But he created an environment that celebrated good music and made sure there was tolerance and respect for differences. That is what helped Janis blossom. It is as good as story as any for explaining how Austin became the creative powerhouse it is today. 

Listen to Janis's greatest hits at the link. Consider how often true creativity comes from people at the margins. Does it have to be this way? In any event, we miss you Janis. 


Quote of the Day: "Don't compromise yourself. You are all you've got." -- Janis Joplin 

https://www.youtube.com/watch?v=9QGicW4ZBXk
AMERICAN CREATIVITY ASSOCIATION – AUSTIN GLOBAL
"Building a more creative society"
Creativity Today – Thursday, October 9, 2014
Measuring Imagination

My post on Tuesday of this week brought to my attention the establishment of a promising new organization in the effort to build a more creative society, The Imagination Institution. Funded by John Templeton Foundation, the Institute is led by Martin Seligman, father of positive psychology. It brings together some truly creative minds whose goal is to measure imagination. 

As the aphorism I learned years ago puts it, "if you can't measure it, you can't manage it." Nor, I would add, can you study it. Thus, the Institute is poised to do some vitally important work. To this end, it has launched a grants competition to spur "progress on the measurement, growth, and improvement of imagination across all sectors of society."

Unfortunately, the news about this came to late to enable people reading this to participate (the cutoff date was the end of September). But we should all be watching, and cheering, the effort. 

Part of the challenge will be sorting out exactly what is what. People from several fields are being invited to "conduct research on theory of mind, mental imagery, mental simulation, perspective taking, prospective thought, daydreaming, mind wandering, counterfactual thinking, creativity, memory, curiosity, child development, aging, social cognition, and related fields … ." Thus one question that comes to mind is what is the relationship between imagination and creativity. Obviously, there is a relationship, but what exactly is it? What precisely is (or are) the difference(s) between the two?

Read more at the link, which includes a link to the The Imagination Institute's website. 

Quote of the Day: "I don't mind being wrong, and I don't mind changing my mind." -- Martin Seligman

http://blogs.scientificamerican.com/beautiful-minds/2014/07/01/introducing-the-imagination-institute/
AMERICAN CREATIVITY ASSOCIATION – AUSTIN GLOBAL 
"Building a more creative society" 
Creativity Today – Tuesday, October 7, 2014 
Create Your Own Brain Trust on Twitter 

I have to admit I have not been a big fan of Twitter, the social networking service that enables users to send and receive short 140-character messages. In a culture where there are already too many distracting influences leading to shorter and shorter attention spans, Twitter just seems to magnify the problem. 

But Business Insider online has a suggestion that has me rethinking Twitter's social value. The publication has pulled together the "22 intellectual heavyweights in areas like design, neuroscience, management, and economics" that readers can begin following in order to get some extra doses of creative stimulation. What a great way to create your own brain trust and improve your creative environment. Read more at the link. 

Quote of the Day: "Rap and spoken word have reawakened the country to poetry in itself. Texting and Twitter encourage creative uses of casual language, in ways I have celebrated widely. But we've fallen behind on savoring the formal layer of our language." -- John McWhorter, Linguist and cultural commentator 

http://www.businessinsider.com/smart-twitter-follows-2014-9?op=1#ixzz3FUvgu9Gb
AMERICAN CREATIVITY ASSOCIATION – AUSTIN GLOBAL 
"Building a more creative society" 
Creativity Today – Monday, October 6, 2014 
Does the "Creative Class" Promote Segregation by Income? 
MSNBC's Alex Witt interviewed Richard "Rise of the Creative Class" Florida yesterday on his most recent research showing how creatives are transforming the most attractive parts of large American cities into vibrant places to live, work, shop, dine, and be entertained. This is generally a good thing. In the process, however, they are squeezing out people who do service and manual work, accentuating the growing income inequality gap between classes. 
See the interview at the first link, and the Washington Post's report on how this phenomenon is playing out in the District at the second link. 
Is this inevitable? Should we even care? 
A highly unequal society is one divided against itself. Building a more creative society should be one where diversity in many forms is valued, where everyone has the opportunity to use their creativity and benefit from the fruits of creativity. In building a more creative society, we need to be employing creative thinking to make society work for everyone. The work has just begun. 
Quote of the Day: "Too much of what led up to the [2008 financial] crisis in the old bubble days—the conspicuous consumption, the latter-day Gatsbyism—was fueled by a need to fill a huge emotional and psychological void left by the absence of meaningful work. When people cease to find meaning in work, when work is boring, alienating, and dehumanizing, the only option becomes the urge to consume—to buy happiness off the shelf, a phenomenon we now know cannot suffice in the long term." – Richard Florida 
http://www.msnbc.com/alex-witt/watch/working-class-disappears-from-big-us-cities-338075715785
http://www.washingtonpost.com/blogs/wonkblog/wp/2014/09/29/mapped-how-the-creative-class-is-dividing-u-s-cities/
AMERICAN CREATIVITY ASSOCIATION – AUSTIN GLOBAL 
"Building a more creative society" 
Creativity Today – Friday, October 3, 2014 
TGIF Music – Israel Nash 
There are several ways to know when you have "made it" on the music scene. One good one is to be featured in NPR's "Heavy Rotation." That honor recently came to Israel Nash. 
Nash is a Missouri native, who earned his chops in New York City, before voting with his feet to be part of the Austin music scene. Now ensconced in Dripping Springs, when he isn't touring, Nash promises to be a great contributor to an already legendary group of muscians. 
Listen to one of his latest songs, the title cut on his new album, "Rain Plans," at the link. 
Quote of the Day: "It has holy connotations in Austin, but the phrase "outlaw country" was invented by a Nashville record executive. "Cosmic country" is a bigger lasso that ropes in a wide range of stylistic savants: Gram Parsons, Willie Nelson, even Canadian Neil Young, all with their boots on the ground but their gaze turned skyward. From Missouri to New York and now Dripping Springs, Texas, Israel Nash has chased this particular stardust, and he's finally found it with his third album. In "Rain Plans," the guitars crackle and burn, the harmonies moan with sadness, and Eric Swanson spins gold with his pedal steel. The song looks both inward and outward — widescreen Americana at its finest." —Art Levy, KUTX 
AMERICAN CREATIVITY ASSOCIATION – AUSTIN GLOBAL 
"Building a more creative society" 
Creativity Today – Thursday, October 2, 2014 
Creative Containers and the Poor 
From time to time I like to feature recent innovations that might be considered "small scale" but still are of interest and importance in their own right. Not every type of applied creativity can be or needs to be the newest iPhone. 
One such example comes from Cologne, Germany, where Paul Ketz came up with a great idea to improve the environment and help the city's poor at the same time. He designed rings to go around trash receptacles so that people could dispose of their empty glass and plastic bottles by placing them on the rings. This makes it easier for the bottles to be harvested and recycled. 
Since most of the bottle collection effort is done by the most destitute in society, this more efficient collection method, and the larger recycling reimbursement it entails, can mean the difference between a good hot meal for the day for a poor person or going hungry. It also reduces some of the indignity in harvesting the bottles, since people don't have to comb through trash barrels looking for bottles. 
Ketz's innovation, which you can read about at the link, is as much about helping the poor as it is in improving the recycling of bottles. Though Germany has a vastly better social safety net than our country, it still has its poor, who are too often out-of-sight, out-of-mind. Ketz hopes to make their plight more visible and thus start a dialogue to improve their condition and prospects. 
This is a great example of one way to help build a more creative society. It is ingenious, yet modest; and it seeks to uplift everyone, proving that creativity can be compassionate and caring if we choose to make it so. 
Quote of the Day: "You might be poor, your shoes might be broken, but your mind is a palace." ― Frank McCourt, Angela's Ashes 

http://blogs.dw.de/generationchange/tag/cologne/
AMERICAN CREATIVITY ASSOCIATION – AUSTIN GLOBAL 
"Building a more creative society" 
Creativity Today – Wednesday, October 1, 2014 
Chaos, Cuckoo Clocks and Creativity 
My Monday post on cults and creativity, which goes to the issue of the social environments that promote creativity, has me recalling one of the great speeches in movie history. 
In case you aren't familiar with it, "The Third Man" is a 1949 British film directed by Carol Reed based on a screenplay by Graham Greene. It is rightly considered to be one of the greatest films ever made. 
It stars Joseph Cotton as Holly Martin, an alcoholic hack novelist, in search of his friend Harry Lime, played by Orson Welles. Lime has become enmeshed in post-war, Allied-occupied Vienna's black market, selling diluted penicillin. The tainted drugs have caused the death of many people, including children. Lime is on the run from the military police. 
In one of the great scenes from the movie, Martins meets Lime at an amusement park where they ride together on the Ferris wheel. Lime tries to intimidate Martins from working with the police by subtly suggesting his willingness to kill Martins by throwing him off the Ferris wheel. 
When the ride ends and the two get off, Lime concludes their meeting with this speech: 
"You know what the fellow said – in Italy, for thirty years under the Borgias, they had warfare, terror, murder and bloodshed, but they produced Michelangelo, Leonardo da Vinci and the Renaissance. In Switzerland, they had brotherly love, they had five hundred years of democracy and peace – and what did that produce? The cuckoo clock." 
While sticklers may question the absolute accuracy of the speech, the words are powerful because they lay out an uncomfortable paradox. It seems that real substantial creativity requires the freedom and the impetus to experiment. This in turn carries with it "fluctuations, disturbances, imbalances" that Wheatley notes at the level of the firm. 
I have to admit the current turbulence in the world today has me more than a bit uncomfortable. How much can any of us tolerate? Maybe the great creative cause is to find a way to foster creative environments that don't bring warfare, terror, murder and bloodshed in their wake. 
Quote of the Day: The things we 
fear
 most in organizations—fluctuations, disturbances, imbalances—are the primary sources of creativity.' — Margaret J. Wheatley
https://www.youtube.com/watch?v=WS-JcaPFzp4
AMERICAN CREATIVITY ASSOCIATION – AUSTIN GLOBAL
"Building a more creative society"
Creativity Today – Tuesday, September 30, 2014
Creativity Pays Dividends
Via Kevin Bryon and the Creative Skills Training Council come some interesting results from the "Creative Dividend" survey, released earlier this year. The survey, conducted by Forrester Consulting for the software maker Adobe, sought to quantify the impacts of creativity on business. Some highlights:
· Sixty percent of companies considered "creative" had ten percent or higher annual revenue growth compared with 20 percent of "less creative" companies. Creative companies also hold greater market share in contrast to the "less creative" companies.
· Sixty-nine percent of creative firms won awards as a "best place to work", while 27 percent of less creative companies did.
· Yet despite creativity's benefits, the majority (61 percent) of responding companies do not see their firms as creative.
Read more at the link, which is a summary report on the survey. It includes a link to the full survey report.
If anything, I would say the claim of 61 percent of companies being creative is too high. The good news in the effort to build a more creative society is that more companies are espousing that they are creative and innovative, or seeking to be so. The current reality is reflected in the quote below. Let's try to change this.
Quote of the Day: "Most organizations say they want creativity, but really they do not." — Jeffrey Pfeffer
http://whattheythink.com/news/70535-does-creativity-matter-adobe-research-shows-dramatic-impact-business-results/
AMERICAN CREATIVITY ASSOCIATION – AUSTIN GLOBAL 
"Building a more creative society" 
Creativity Today – Monday, September 29, 2014 
Cults and Creativity 
Russ Douthat of the New York Times has a provocative op-ed column that draws a connection between religious cults and creativity. Citing two new books, Douthat notes there has been a decline in religious cult activity in recent years, which is interpreted as a sign of intellectual complacency that in turn points to a decline in innovation. 
Douthat and his cited authors may have a point. In a similar vein, writer John Markoff in "What the Dormouse Said" (2005) and others have asserted a link between the cultural ferment of the 1960s and the subsequent high-tech revolution. In other words, the experimentation that followed the torpor of the 1950s pushed the boundaries of what was acceptable in terms of mind-alerting agents, sexuality and other cultural norms. This unleashed a torrent of creative thinking resulting in, among other things, the society-changing technology we have today. 

Douthat and these more recent authors worry the decline in spiritual activism and inquiry associated with fringe movements and cults is a marker of an exhausted culture. In this view, creativity "depends on the belief that there are major secrets left to be uncovered, insights that existing institutions have failed to unlock (or perhaps forgotten), better ways of living that a small group might successfully embrace." 

Obviously, there can be a dark side to cults; just think Jim Jones and Kool-Aid. But as our quote of the day suggests, some of the animus toward cults is nothing more than the dislike of people who are "different". Many highly creative people have experienced this hostility firsthand. 

Thus, while we can appreciate the concerns about cults being dangerous, perhaps we need to be giving equal weight to the dangers of intellectual stagnation. Real, substantial creativity rarely comes from the contented middle; it comes from the fringes, the people outside the mainstream. Let not forget that as we seek to build a more creative society. 

Quote of the Day: "One person's religion is another person's cult." – the late actor Phillip Seymour Hoffman 

http://www.nytimes.com/2014/09/28/opinion/sunday/ross-douthat-the-cult-deficit.html?hp&action=click&pgtype=Homepage&module=c-column-top-span-region&region=c-column-top-span-region&WT.nav=c-column-top-span-region&_r=0
AMERICAN CREATIVITY ASSOCIATION – AUSTIN GLOBAL 
"Building a more creative society" 
Creativity Today – Thursday, September 25, 2014 
Building a More Creative Society Through Game Development 
In doing some research on another question, I came across this YouTube video of Jennifer Bullard, the chair of the Austin Chapter of the International Game Development Association, talking about Austin's creative environment. Jennifer is really doing the work of ACA-Austin Global here, for which I thank her. 
She talks about Austin as a creative community that welcomes creative people from the perspective of abundance rather than scarcity. Austin's growing game development community, as a subset of the wider community, seeks to help people get into the field. New people are seen as resources who will help the pie grow for everyone's benefit, not as threatening competitors. 
She mentions Austin's creative culture as a definite delight, along with the facts that Austin offers affordable housing and is a good place to raise kids. 
If you want to understand what I mean when I talk about "building a more creative society," Jennifer's comments are a good place to begin. 
Quote of the Day: "Reality is broken. Game designers can fix it." ― Jane McGonigal, American game designer and author 
AMERICAN CREATIVITY ASSOCIATION – AUSTIN GLOBAL 
"Building a more creative society" 
Creativity Today – Tuesday, September 16, 2014 
Inspiring Kids' Creativity 
If you are a parent of a first grader or younger child, there are a couple of new music tools to inspire your young kids toward creativity and away from the more mind-numbing and soul-destroying aspects of our digital culture. Stefan Sheppard, NRP's music critic, reports on two new music albums for the younger set that celebrates and encourages them to use their imagination and duct tape to build stuff. That's how you help build a more creative society. Learn more at the link. 
Quote of the Day: "You were born an original. Don't die a copy." – John Mason 
http://www.npr.org/2014/09/15/348765040/music-reviews-wired-and-appetite-for-construction
AMERICAN CREATIVITY ASSOCIATION – AUSTIN GLOBAL
"Building a more creative society"
Creativity Today – Friday, August 29, 2014
TGIF Music – Marcia Ball
I don't know what it is about Southeast Texas, but it has a wonderful habit of producing great musicians. One of the latest of these is singer/pianist Marcia Ball. Marcia was born in Orange, Texas and raised right across the state line in Vinton, Louisiana, meaning she has lots of Cajun and New Orleans influences, too. It all comes together in rocking boogie woogie, soulful roadhouse blues ballads, and infectious swamp pop.
Now part of the Austin music scene, Marcia continues to garner fans and accolades from around the world. Some of the latter include five Grammy nominations, six Living Blues awards, nine Blues Music awards, and induction into both the Gulf Coast Music- and the Louisiana Music Halls of Fame.
Whew. All those awards just cause me to want to kick back and listen to Marcia do her rendition of Randy Newman's "Louisiana 1927". The video starts off with a brief interview of Marcia where, among other things, she lists all of her predecessors from her old stomping grounds. Just be thankful the place is there.
Quote of the Day: "I dearly love the state of Texas, but I consider that a harmless perversion on my part, and discuss it only with consenting adults." -- Molly Ivins
https://www.youtube.com/watch?v=lcASVdqUeOo
AMERICAN CREATIVITY ASSOCIATION – AUSTIN GLOBAL
"Building a more creative society"
Creativity Today – Thursday, August 28, 2014
Creativity In Action, or Mere Entertainment?

Via Ralph Kerle and the Australia-based Creative Training Skills Council (CTSC), we present the following video featuring French painter Jean Pierre Blanchard. This current day Jean Pierre Blanchard is not to be confused with his famous eighteenth century namesake, who pioneered balloon flight. 

Today's Blanchard has become an Internet video sensation for his creation of art works before audiences. One example is at the link, the same video that sparked a lively debate among CTSC members about whether (in my shorthand summary of the exchanges) Blanchard is producing real art or just putting on an enjoyable spectacle. It's an intriguing question that goes to the heart of what is meant by creativity. Whatever your conclusion, I believe you will enjoy watching the video at the link. 

Quote of the Day: "Happiness lies in the joy of achievement and the thrill of creative effort." -- Franklin D. Roosevelt

https://www.youtube.com/watch?v=j0xBcNoGLog
AMERICAN CREATIVITY ASSOCIATION – AUSTIN GLOBAL 
"Building a more creative society" 
Creativity Today – Wednesday, August 27, 2014 
Can Gamers Cure Ebola? 

Even before this latest outbreak of the deadly Ebola virus, medical researchers at the University of Washington were hard at work trying to find a cure. In their quest to find a way to combat this horrific and often fatal disease, they have enlisted some unusual allies: computer games enthusiasts.

The University's Institute for Protein Design decided to try this novel approach because its scientists were stumped in figuring out where to insert proteins into the Ebola virus. Protein insertion is thought to be the likely way to "gum up" the virus's ability to replicate itself, the process that sickens and kills humans. 

The scientists enlisted several hundred gamers who are part of Foldit, an gaming community that works on science puzzles. The bet is that these puzzle masters, using their intuition and skill, might find the answer. As the Seattle Times reports, gamers spent several weeks "looking for a place where a short chain of amino acids could fit into the virus. 

"Foldit players manipulated protein models online, taking advantage of human puzzle-solving intuition. They used their cursors to move, bend and twist color-coded protein chains. 

"And several players came up with top-scoring solutions — 'hot spots,' or places where a protein could bind to the virus."
It is too early to tell whether the gamers have indeed helped in achieving a breakthrough.  There are certainly skeptics out there, as the article notes. But in my books, this effort at the very least deserves a big, bold "E" for creative effort. Read more at the link.
Quote of the Day:  "The true object of all human life is play." -- Gilbert K. Chesterton 
http://seattletimes.com/html/localnews/2024389152_folditebolaxml.html
AMERICAN CREATIVITY ASSOCIATION – AUSTIN GLOBAL 
"Building a more creative society" 
Creativity Today – Tuesday, August 26, 2014 
Will HR "Moneyball" Help Build a More Creative Society? 
"Moneyball" is a shorthand term for "big data" analytics, borrowed from the 2011 Brad Pitt movie. Steven Perlstein uses it to tell a story about how these powerful tools are finally penetrating one of the last holdouts against them in Corporate America, human resources (HR) departments. 
Pearlstein, the Washington Post's Pulitizer Prize-winning business columnist, notes the promises and perils of these techniques. In doing so, he chronicles HR's spotty record in finding the best talent, due to an overreliance on imprecise "intuition, old-boy networks and outmoded rules of thumb". 
What struck me in reading the piece, though, is how creativity is coming to the fore in more and more hiring decisions. Employers (apparently) really are starting to emphasize creativity as a key competency, using the tools to cut through the "noise" and identify truly creative people. For example, Perlstein cites one company that found, through its big data analytics, that the key factor in separating great salespeople from mediocre ones was not their ability to persuade but their creativity! 
Perlstein notes that not everything promises to be perfect about this Brave New World. He worries these new systems may result in less diverse workforces over time as the system highlights people with the same personality characteristics and backgrounds. But since that is pretty much what we have now, based on intuition, old-boy networks and outmoded rules of thumb, it is hard to see how we can be much worse off. I, for one, am willing to take the chance, if we help move more creative people to the front of the employment line. 
Read more at the link. 
Quote of the Day: "Unlike some critics, I don't get particularly worked up that computers have replaced humans in making personnel decisions. Most companies who use the software still do face-to-face interviews, albeit fewer interviews with fewer finalists. At the same time, the computer-driven process clearly reduces the irrational biases and prejudices that prevent lots of applicants from even being considered." ― Steven Perlstein 
http://www.washingtonpost.com/business/people-analytics-moneyball-for-human-resources/2014/08/01/3a8fb6ac-1749-11e4-9e3b-7f2f110c6265_story.html
AMERICAN CREATIVITY ASSOCIATION – AUSTIN GLOBAL 
"Building a more creative society" 
Creativity Today – Monday, August 25, 2014 
A Tale of Two Cities 
NPR recently featured an interesting story that vividly illustrates the necessity of learning how to build a more creative society. A significant part of the story focuses on the fortunes of a California industrial engineer who decided in the 1960s to accept a better job offer from his paper-forms manufacturing company. The new job entailed a move from Menlo Park, near Stanford University where the engineer had been educated, to Visalia, some 200 miles south. 
At the time of the engineer's move, Menlo Park and Visalia were pretty much the same, largely quiet, mostly agricultural areas. How things change. Menlo Park took off when the area around Stanford became the hub of the high-tech revolution known as Silicon Valley. Visalia remains a quiet, semi-rural area with a plodding economy. 
The high-tech revolution did in paper forms and the engineer's job along with it. And he has not found much steady or well-paying work in Visalia since then. (The story is directly about how location affects income inequality. I am drawing out the creativity and innovation aspects of the story that drive economic growth.) 
The story also features University of California-Berkeley economics professor Enrico Moretti, author of a new book called "The New Geography Of Jobs". The reporter summarizes his view that there is not a "magic formula to turn a city into an innovation hub" and that Silicon Valley, Austin, Seattle and other innovation clusters "just got lucky". Moretti's two social policy prescriptions are to invest in the one sure innovation-promoting factor we know of, education, and to provide incentives so people can move to growing area. (Of course, if such a relocation incentive policy became law today that might mean moving to the booming oil and gas fields of North Dakota as much as moving to Austin, though I for one would evaluate the outcomes much differently.) 
I'm more optimistic that we will eventually found that magic formula to build a more creative society. The work has just begun. 
Read or listen to the full story at the link. 
Quote of the Day: "Now, although the vast majority of our jobs are in the local service sector, it's really the vitality, the productivity and the degree of innovation in the traded sector that is the key to the prosperity of the local community." ― Enrico Moretti, in an June 14, 2012, EconTalk interview 
http://www.npr.org/2014/08/22/342354077/when-it-comes-to-economic-recovery-location-is-a-factor 
AMERICAN CREATIVITY ASSOCIATION – AUSTIN GLOBAL 
"Building a more creative society" 
Creativity Today – Friday, August 22, 2014 
TGIF Music – Cindy Cashdollar 
Austin-based Dobro and steel guitarist Cindy Cashdollar's phenomenal ability to perfectly complement a song or improvise an imaginative, soaring solo has earned her five Grammy awards along with induction into the Texas Steel Guitar Hall Of Fame in 2011 (the first female to be inducted), and The Texas Music Hall Of Fame in 2012. Cashdollar (her real name, believe it or not) is in such demand that she has worked with the greatest musical artists, across genres, of our time, including Ryan Adams, Bob Dylan, Van Morrison, Dave Alvin, Rod Stewart, Marcia Ball, Jorma Kaukonen, Leon Redbone, BeauSoleil, Daniel Lanois, Redd Volkaert, Willie Nelson, Merle Haggard, Dolly Parton, The Dixie Chicks, and Peter Rowan. 
While now a confirmed fixture of the Austin music scene, Cindy actually hails from another fabled music locale, Woodstock, NY. Though Cindy's parents forbade her from attending the greatest rock concert of all time held near the family diary farm, they didn't prevent her from learning from and playing with such music masters as bluegrass legend John Herald, blues great Paul Butterfield, Levon Helm and Rick Danko of The Band, who lived in or frequented Woodstock. This training led to a lengthy stint with the legendary and now Austin-based country band, Asleep At The Wheel. 
Cindy recently released her first solo album, "Slide Show", marking a new direction in a spectacular career. Ease into the weekend with a lovely cut from the album, "Sliding Home". 
Quote of the Day: ""If life can end in one minute - so damn quickly with no damn warning - you better do what you want to do now right this minute. Because your next minute might not happen." ― Linda Barnes, author of Steel Guitar 
AMERICAN CREATIVITY ASSOCIATION – AUSTIN GLOBAL
"Building a more creative society"
Creativity Today – Tuesday, August 19, 2014
Marrying Toothpaste Production and Formula One Pit Crew Performance
Talk about unlikely pairings. A buttoned-up conservative company and an edgy competitive firm that values speed and precision in all it does. Toothpaste and racing cars. But it's true.
GlaxoSmithKline, the huge British pharmaceutical house, sought out McLaren Group, which is a champion in racing with superb automotive products and precision engineering skills. The details are at the link of how McLaren helped GSK improve the productivity of its manufacturing lines. It is fascinating to think about how the two sides were able to manage the integration of the substantial cultural differences between their two worlds.
There are some real lessons here for building a more creative society.
Quote of the Day: "If you can sell green toothpaste in this country, you can sell opera." Sarah Caldwell, late American opera conductor
http://www.telegraph.co.uk/finance/newsbysector/pharmaceuticalsandchemicals/10715127/GSKs-top-formula-for-Grand-Prix-toothpaste-production.html
AMERICAN CREATIVITY ASSOCIATION – AUSTIN GLOBAL
"Building a more creative society"
Creativity Today – Monday, August 18, 2014
A Menagerie of Experience Put to Creative Use
Miranda Mellis, a creative writing teacher at Evergreen State College, just down the highway from Seattle, contributes a delicate, charming essay on the foundations of her creative endeavors.
Mellis is the daughter of a hippie mother, who clung to what is really a very hard way of life, long after others had forsaken it for conventional jobs and the ease of middle-class American life. Her mother's choice kept Miranda busy moving through a series of odd jobs trying to earn enough money to buy a few affordable "luxuries" like a unicorn poster or a little pewter statue of Merlin. 
Yet, ultimately, Miranda discovers creative redemption through writing. "What else could one do with such a tangled formation but transform it into writing? Not in order to untangle it and tie up loose ends. Not to say, neatly, 'This is who I am, and that is why.' Not, finally, to reduce experience to a formula, but rather to convert confusion into curiosity, to face questions that don't have easy answers, and to create spaces in which others, be they students or readers, might do the same."
Enjoy this wonderful, liberating piece of writing … and know your own creative redemption is out there to help you make sense of your life, just waiting for you to discover it. 
Quote of the Day: "I found the thought of 'outer space' immensely comforting. The universe was not an enclosure. It spun out endlessly, and anything was possible. Was I about to become a cosmologist? No. But I had a similar intimation of endless possibility when reading fiction, which, like science, involved observing and speculating on the world, or possible worlds, but didn't require the abdication of ambiguity." ― Miranda Mellis
http://www.nytimes.com/2014/08/17/business/a-menagerie-of-ideas-unlocked-in-odd-jobs.html?ref=business
AMERICAN CREATIVITY ASSOCIATION – AUSTIN GLOBAL
"Building a more creative society"
Creativity Today – Friday, August 15, 2014
TGIF Music – The Eggmen
After a truly awful and depressing week with the loss of Robin Williams, racial turmoil in American streets, the spread of the deadly Ebola virus, chaos around the world, etc., etc., ad infinitum ad nauseam, it's time to chill out with Austin's best cover band, The Eggmen. This is one of the best Beatles tribute bands anywhere. Enjoy their rendition of "A Day in the Life" decked out in full Sgt. Pepper's Lonely Hearts Band regalia. And, remember, all this misery shall pass.
Quote of the Day: "A dream you dream alone is only a dream. A dream you dream together is reality." ― John Lennon
https://www.youtube.com/watch?v=v6g65SvpxRc&list=UUA4MbhjSBqU7JSMfpqLeENw
AMERICAN CREATIVITY ASSOCIATION – AUSTIN GLOBAL
"Building a more creative society"
Creativity Today – Monday, August 11, 2014
Robin Williams, In Memoriam

Creative society lost a giant today. We are all poorer for it. But let each of us strive to realize at least some small portion of our own potential genius. And laugh joyously as Robin enabled us to do so.

Quote of the Day: "You're only given a little spark of madness. You mustn't lose it." --Robin Williams

http://www.nytimes.com/2014/08/12/movies/robin-williams-oscar-winning-comedian-dies-at-63.html?hp&action=click&pgtype=Homepage&version=LargeMediaHeadlineSum&module=photo-spot-region&region=photo-spot&WT.nav=photo-spot

AMERICAN CREATIVITY ASSOCIATION – AUSTIN GLOBAL
"Building a more creative society"
Creativity Today – Friday, August 8, 2014
TGIF Music – Bruce Robison and Kelly Willis

If there is a modern couple that dominates the country music scene today, it is Austin's own Bruce Robison and Kelly Willis. This power couple has had its share of drama throughout their relationship, but these episodes haven't deterred them from producing four kids along with much-awarded great music and concerts. 

Bruce and Kelly represent the new traditionalist branch of country music. They seek to take country music back to its authentic roots, eschewing the slick shallowness of pop Nashville country. 

This authenticity also marks the tensions of Bruce and Kelly's creative relationship. It is a healthy tension that has produced great music. But the couple decided recently to pursue separate musical paths for the near future, while staying very happily married.  This says something about the dynamics of the creative process, a process that promises play itself out in innovative ways. Maybe there was some foretelling of this change in the couple's song, "Long Way Home" at the link.  In any event, listening to it is a great way to get into your summer weekend.
Quote of the Day:  ""It's kind of a fun competition. We kind of keep each other on our toes. We don't want the other one to overshadow us or outshine us. You know, that's no fun. So we both are always trying to improve and be better and be ready." – Kelly Willis commenting on her creative relationship with her husband and collaborator Bruce Robison
https://www.youtube.com/watch?v=3puQoCTmV20
AMERICAN CREATIVITY ASSOCIATION – AUSTIN GLOBAL 
"Building a more creative society" 
Creativity Today – Wednesday, August 6, 2014 
Is Creativity "Cool"? 

One of the premises of the American Creativity Association – Austin Global is that environments are a huge, and often underappreciated, factor in fostering creativity. Environments can be homes, schools, workplaces, … or cities. It's no accident that Austin is part of our name, because we believe building a more creative society requires urban environments that celebrate and extend the creative potential of people. 

So we pay particular attention to city ratings survey, and today is a red-letter day. Forbes Magazine has published its 2014 Coolest Cities list and – drumroll, please! – Austin West (aka Seattle, where yours truly resides) and Austin, Texas (of which I am a former resident and where my heart often is), come in second and third place. 

But what is "cool"? The survey was compiled for Forbes by Sperling's Best Places organization. Sperling came up with a methodology that measured a number of factors thought to make a city "cool", including Arts & Culture, Recreation, Diversity, Local Eats, Population (focused on the key demographic of those who are 20-34 years of age), and 2010 - 2013 Net Migration (in short, the area is growing). 

This approach calls to mind Richard Florida's "Rise of the Creative Class" city survey. While Florida has taken his lumps over a number of issues related to his methods as well as some of his practices, he truly was a trailblazer in identifying the importance of urban environments to promoting creativity. 

Thus, I am drawing the conclusion that this new list is really measuring how creative a city is. (Learn more about the survey and see the whole list at the link.) Creative people are drawn to cool cities, places that offer exciting activities that stimulate even more creativity. 

BTW, the Number One City on the list is Washington, D.C. With such much disgust with our dysfunctional government, it is easy to forget that our Nation's capitol is a wonderful city to live in, as I have. 

It is also interesting to note that on Sunday the New York Times ran a story about how many middle-class families are moving "inland" (i.e., away from the coasts) in search of cheaper housing. It used as its primary example Oklahoma City, another place where I have lived. (Geez, I have lived in a lot of different places!) In addition to affordable housing, the article cited the qualities of fewer traffic problems and less competition. But it also noted that the Oklahoma Cities of our Nation are hard at work trying to retain these new residents and trying to attract more new residents by providing more amenities that make Austin so cool. 

Here is good news for building a more creative society. 

Quote of the Day: "Being cool is being your own self, not doing something that someone else is telling you to do." – Actress Vanessa Hudgens 

http://www.forbes.com/sites/erincarlyle/2014/08/06/washington-d-c-tops-our-list-of-americas-coolest-cities/
AMERICAN CREATIVITY ASSOCIATION – AUSTIN GLOBAL 
"Building a more creative society" 
Creativity Today – Friday, August 1, 2014 
TGIF Music – Leonard Cohen 

I came to love Canadian poet-turned-singer/songwriter Leonard Cohen's music when I watched "McCabe and Mrs. Miller" back in 1971. Cohen's songs were featured in Robert Altman's "anti-Western" movie, which the late, great film critic Roger Ebert deemed "perfect". I still get shudders when I watch the last scene, with Cohen singing "Winter Lady", McCabe (Warren Beatty) dying in a snowdrift, and then the camera slowly closes in on Mrs. Miller's (Julie Christie's) eye as she escapes into oblivion in the opium den. The music is very much part of the movie's perfection. 

Enjoy a whole slew of Cohen's best songs, including two of his most popular mainstream songs, "Suzanne" and "Bird on the Wire" (but, not, unfortunately, "Winter Lady"), at the link. Considering coupling your listening with reading Cohen's thoughts on the creative process (or at least Cohen's creative process) in Paul Zollo's 1992 interview (second link). 

Quote of the Day: "Poetry is just the evidence of life. If your life is burning well, poetry is just the ash." -- Leonard Cohen 

https://www.youtube.com/watch?v=bmMGPkNbE5c 

(http://www.leonardcohenfiles.com/zollo.html)
AMERICAN CREATIVITY ASSOCIATION – AUSTIN GLOBAL 
"Building a more creative society" 
Creativity Today – Friday, July 25, 2014 
TGIF Music – Jonny Gray 

Jonny Gray is a folk musician who scored big in the most recent Austin Music Awards, winning not only in the folk category but also getting the nod for Best Song of the Year and Best Male Vocalist. 

Jonny is a Texas native from El Paso. After high school he enlisted in the Air Force. Jonny spent his four-year tour at the San Antonio airbase. In his off-hours he taught himself how to play guitar and began writing songs. After getting out, he stayed in San Antonio for a while honing his skills with local bands. But eventually he decided to return to his solo work and naturally gravitated to the Live Music Capital of the World eighty miles to the north. 

Jonny has worked hard to build his career in a genre that is not the most financially rewarding (see the quote below), including making appearances on the reality television show The Voice. He is making progress, but at his website Jonny asks for financial support from fans to get his next album produced. 

Listen to one of his most popular songs, All These Things that I Have Done, at the link. 

Quote of the Day: "There is literally hundreds of dollars in folk music." — Ironic comment by a woman folk musician heard years ago in Dayton, Ohio and whose name I have forgotten 

AMERICAN CREATIVITY ASSOCIATION – AUSTIN GLOBAL
"Building a more creative society"
Creativity Today – Thursday, July 24, 2014
Why Math Education Innovation Fails

Elizabeth Green nails it: "The trouble always starts when teachers are told to put innovative ideas into practice without much guidance on how to do it. In the hands of unprepared teachers, the reforms turn to nonsense, perplexing students more than helping them." Green, an education journalist, is talking about "Why Do Americans Stink at Math?" (at the link).

Green is reporting on the math portion of the Common Core, a set of ambitious new educational standards developed under the guidance of a group of bipartisan American governors. It is the latest attempt to improve American math performance with innovative new teaching methods. (Remember the "new math" of the 1960s?)

The irony is that other countries, particularly Japan, have been taking American teaching innovations and using them successfully. One of the major differences is the willingness of other countries to invest in teacher development, recognizing this is a long-term and intensive process. On the other hand, most American teachers are only getting about four hours of training to implement all of the Common Core, which includes other subjects in addition to math.

The article is rich in detail about what it takes to learn math well and about other American cultural and political factors that are crippling our ability to compete in a global economy requiring higher and higher levels of math competence.

We learn that successful educational innovation requires more than new methods. It requires that we help teachers "unlearn" old ideas and be thoroughly trained in the new methods. If we are to build a more creative society in the United States, we can no longer afford to ignore these facts.

Quote of the Day: "It wasn't the first time that Americans had dreamed up a better way to teach math and then failed to implement it. The same pattern played out in the 1960s, when schools gripped by a post-Sputnik inferiority complex unveiled an ambitious "new math," only to find, a few years later, that nothing actually changed. In fact, efforts to introduce a better way of teaching math stretch back to the 1800s. The story is the same every time: a big, excited push, followed by mass confusion and then a return to conventional practices." — Elizabeth Green

http://www.nytimes.com/2014/07/27/magazine/why-do-americans-stink-at-math.html?hp&action=click&pgtype=Homepage&version=HpSumSmallMediaHigh&module=second-column-region&region=top-news&WT.nav=top-news

AMERICAN CREATIVITY ASSOCIATION – AUSTIN GLOBAL
"Building a more creative society"
Creativity Today – Wednesday, July 23, 2014
Creating More Austins

I am sometimes asked about how ACA – Austin Global is connected to our tagline, "building a more creative society"? The explanation is that we are using Austin, Texas, as an example and a "living laboratory" of a highly creative city from which other cities can learn. The goal is to move from the fortuitous incidence of a creative city or region, like Austin or the Silicon Valley, to a purposeful, fact-based effort to build creative city environments. These cities can then become the building blocks of a more creative society. 

A recent article from McKinsey & Company draws attention to the fact that more and more cities are indeed striving to be more purposeful in fostering creative environments for business. This is an excellent introduction to the topic that I encourage you to read (at the link). 

Quote of the Day: "To flourish, entrepreneurial activity requires a concentration of talent, infrastructure, capital, and networks—key success factors of a start-up ecosystem, as epitomized by Silicon Valley. Not all economic-policy instruments aimed at nurturing start-ups are at the city level. Still, local policy makers should think systematically about what it takes to support a start-up ecosystem. When doing so, their focus could be on tackling the bottlenecks and constraints that might otherwise inhibit a vibrant start-up ecosystem rather than picking winners by supporting investment in particular sectors or business models.." — 

http://www.mckinsey.com/insights/public_sector/Creating_growth_clusters_What_role_for_local_government?cid=other-eml-alt-mip-mck-oth-1407 
AMERICAN CREATIVITY ASSOCIATION – AUSTIN GLOBAL
"Building a more creative society"
Creativity Today – Tuesday, July 22, 2014
Celebrating a Publishing Event

I am pleased to announce that one of our own ACA- Austin Global members, and a former classmate of mine at Texas A&M University, Dr. Suzanne Thompson, is publishing her first book. Entitled "Understanding Giftedness: A Practical Guide for Parents", the book is on a topic that I know is of passionate concern to Suzy. 

How we develop gifted children should be of concern to anyone interested in building a more creative society. There is probably no greater waste in our society than how we throw away the talents and lives of gifted children. 

Gifted kids develop much faster intellectually and are often more sensitive (a key aspect of their cognitive gift) than their peers. These factors frequently cause relationship problems with those peers, resulting in social isolation and alienation. This can set up a pattern where the gifted person fails to "fit in" throughout his or her entire life. 

You can learn more about and order Suzy's book at the link. Why not be the first one to post a review on an ACA-Austin Global social media site?

Quote of the Day: "Long patience and application saturated with your heart's blood—you will either write or you will not—and the only way to find out whether you will or not is to try." — Jim Tully, vagabond, pugilist and American writer, whose commercial and critical success as an author in the 1920s and 30s is consider by some as the most remarkable long shot in American letters
http://dogearpublishing.net/wordpress/index.php/2014/07/understanding-giftedness-a-practical-guide-for-parents-by-dr-suzy-thompson/
AMERICAN CREATIVITY ASSOCIATION – AUSTIN GLOBAL
"Building a more creative society"
Creativity Today – Monday, July 21, 2014
How to Lead in the Age of Creativity

ACA – Austin Global Board member Roger Chan points us to an article in Fast Company (via LinkedIn) on a topic I have been grappling with ever since I have been involved in the creativity movement: how do our notions of leadership (and, relatedly, organization structures within which work gets accomplished) need to change as we build a more creative society? 

The author of the piece, Faisal Hoque, summarizes some of the key points from his forthcoming book. Hoque leads off with the need for leaders to rely mostly on intrinsic rather than extrinsic motivation. Nothing new here, and I agree emphatically. Yet in my experience the typical American executive in daily practice does the exact opposite. Motivational efforts still largely begin and end with discussions about pay. This is an eternal fight rooted in Theory X/Theory Y. 

Hoque goes on to outline an organizational structure that provides freedom as well as accountability with a focus on managing four role types: Ideation, Guiding, Building, and Improving. 

There are some intriguing initial ideas here. I'm looking forward to reading the book to see how Hoque puts some "meat on the bones". 

Quote of the Day: "So how do we lead in ways that help people to grow, rather than tell people to grow? To want to work, rather than have to work? By leading and managing roles, not people." – Faisal Hoque 

http://www.fastcompany.com/3024180/leadership-now/leading-in-the-age-of-creativity
AMERICAN CREATIVITY ASSOCIATION – AUSTIN GLOBAL
"Building a more creative society"
Creativity Today – Friday, July 18, 2014
TGIF Music: Johnny Winter, In Memoriam
Texas-born blues guitarist and singer and music producer Johnny Winter died earlier this week at age 70.
Johnny produced three Grammy-winning albums for blues legend Muddy Waters. Several of his own albums were Grammy-nominated though he never won the prize. But he remains admired for his high-energy style.
Take a moment to remember this great creative artist by listening to some of his work on a YouTube mix at the link.
Quote of the Day: "The best artists are gone now." -- Johnny Winter
https://www.youtube.com/watch?v=8Tyg5SJDpiQ&list=RDHCnCKI7tZBy6Q
AMERICAN CREATIVITY ASSOCIATION – AUSTIN GLOBAL
"Building a more creative society"
Creativity Today – Monday, July 14, 2014
News Flash: Society Doesn't Support Creativity
Wow! How did I miss this one?
In the course of doing some research, I came across this 2012 study conducted for the software maker Adobe on the state of creativity. The study found that only 25% of people believe they are living up to their potential to be creative, and more than 75% of people feel that their countries are not living up to their collective potential to be creative.
More than half of all the respondents said that the educational system stifles creativity. 
Add to this the fact most people feel discouragement in the workplace for creativity, despite what many top company officials say about wanting to encourage more creativity-fueled innovation. Respondents reported increasing pressure to be productive rather than creative at work; 80% in the U.S. and U.K., 85% in France.
None of these findings is news to those of us in the creativity movement. But the study is still valuable, because it provides some "hard" numbers to substantiate the impressionistic observations. Learn more at the link.
Quote of the Day: I"f you plan on being anything less than you are capable of being, you will probably be unhappy all the days of your life." -- Abraham Maslow
 http://www.adobe.com/aboutadobe/pressroom/pdfs/Adobe_State_of_Create_Global_Benchmark_Study.pdf
AMERICAN CREATIVITY ASSOCIATION – AUSTIN GLOBAL
"Building a more creative society"
Creativity Today – Wednesday, July 9, 2014 
The B Corporation: A Third Way?

David Brooks, the New York Times conservative op-ed columnist, has an interesting piece on fostering creative climates (at the link; Brook's article contains a link to an article in The Atlantic Magazine that inspired his musings). He has a number of interesting observations and anecdotes about the creative process.

One example is the creative tension between the Beatles' songwriting duo of John Lennon and Paul McCartney. They were able to make their very different styles of and preferences in music blend into something much better than either could have written on their own – for a while at least.

But what really caught my eye was at the end of the piece. Brooks segues into a discussion of the Benefit corporation, or B corp. This is a relatively new legal structure for business that has now been authorized in 22 states over the past four years.

Brooks sees the B corp as a creative means for reforming both our ineffective and wasteful philanthropic agencies and our businesses with their often shortsighted focus on short-term profit maximization for stockholders returns. "The 300 or so companies that have registered in this way, like Patagonia or Method, can't be sued if they fail to maximize profits in order to focus on other concerns. They are seeking to reinvent both capitalism and do-gooder-ism, and living in the contradiction between these traditions." 
I worked for many years for Farmland Industries, which at one time was a Fortune 100 company and the world's largest cooperative business organization. As a cooperative, the members who used it produces and services owned it. Farmland's owners were large numbers of farmers and ranchers throughout the Central Plains, who through many bitter experiences had come to the conclusion they were not getting fair deals from large for-profit companies.
Farmland promoted the cooperative movement as a "third path" between ruthless capitalism and ruthless communism.  (During the Soviet domination of Poland, the joke was "Capitalism is the exploitation of man by man. Communism is the reverse.")  But there are also special challenges to operating a cooperative, especially in terms of financing. These problems, and bad business decisions, eventually drove Farmland out of business.
The B corp movement bears watching. It may become the new, more successful third path. If it does, it could become one of the key building blocks of a more creative society.
Quote of the Day: "There are many people today who are disillusioned both with the world of traditional charity and traditional capitalism. Many charities have been warmheartedly but wastefully throwing money at problems, without good management or market discipline. Capitalists have been obsessed with the short-term maximization of shareholder return without much concern for long-term prosperity or other stakeholders. B corporations are a way to transcend the contradictions between the ineffective parts of the social sector and myopic capitalism." – David Brooks
http://www.nytimes.com/2014/07/08/opinion/david-brooks-the-creative-climate.html?partner=rssnyt&emc=rss
AMERICAN CREATIVITY ASSOCIATION – AUSTIN GLOBAL
"Building a more creative society"
Creativity Today – Tuesday, July 1, 2014
Richard Linklater
Austin's own acclaimed movie director, screenwriter, producer, and actor Richard Linklater, and co-founder of the Austin Film Festival, is featured in this month's American Film, the online magazine of the American Film Institute. The article focuses on his newest film, Boyhood, which is garnering both extravagant praise and film festival awards. The article is a nice peak into Linklater's creative process in making this movie. (Read it at the link.) 
Though I am not familiar with all of Linklater's oeuvre, I have just happened to watch over the past month his "Before …" trilogy with Ethan Hawke and Julie Delby and just loved the films. He has an art house sensibility that is more European than American, often making films that deal with the random events that occur with the passage of time and how those events shape lives. Thus, Linklater's work has more philosophical substance than many of those we see on the screen today. 
It is interesting to note Linklater stays in Austin and eschews the Hollywood scene to stay close to the roots that have inspired him. He is truly someone who is helping to build a more creative society in Austin, making our city an example to the rest of the world. 
Quote of the Day: "I think you get in trouble if you make experimental big studio films." -- Richard Linklater 
http://americanfilm.afi.com/issue/2014/7/cover-story#.U7NJPo1dU1R
AMERICAN CREATIVITY ASSOCIATION – AUSTIN GLOBAL 
"Building a more creative society" 
Creativity Today – Friday, June 20, 2014 
TGIF Music – Riders Against the Storm 
Riders Against the Storm (RAS) has taken Austin's music world by storm, winning not only the Hip-Hop Band of the Year award but the supreme honor of Band of the Year award as well. Fans testify to the mystical experience a RAS performance is, a spell that grows more powerful the closer one is to the stage. 
The husband-and-wife team of Chaka Mpeanaji and Tiger Lily hail originally from Providence, RI, but they know Austin is where the music is happening and where they need to make their mark. Assisted by DJ Chorizo Funk and driven by the motto of "Party 'Til Dawn", the duo has done exactly that by blending Chaka's visceral urban sensibility with Tiger Lily's powers as a healer. 
Give a listen at the link to one of their most popular numbers, Holy Water, and you will know they righteously rock! 
Quote of the Day: "There's a science to being able to take somebody from nowhere, give them some energy [and] connect them with other people through music." --Chaka Mpeanaji, 
https://www.youtube.com/watch?v=6myiWxlVwvo
AMERICAN CREATIVITY ASSOCIATION – AUSTIN GLOBAL 
"Building a more creative society"
Creativity Today – Tuesday, June 17, 2014 
Disruptive Innovation Disrupted 
Paul Krugman points us (with a link) to an excellent essay by Jill Lapore in the current New Yorker magazine on "The Disruption Machine". The article is a takedown both of the hype around "disruptive innovation" and of Harvard professor and author Clay Christensen, who has done the most to popularize the concept. 
There are many excellent points in the article, and I encourage everyone to read it. Let me cite here just one of Lapore's key findings. The evidence points to the fact that most successful innovation is about incremental improvement, not "disruptive" or breakthrough innovation. 

As my mentor and leading force for "applied creativity" (aka innovation) at Texas A&M, Joyce Juntune, has long taught (though she credits others with the idea), a thousand "small-c" creativity-based improvements is worth one "Big C" or Next Big Thing. How right this is turning out to be. As we build a more creative society, it is something to keep foremost in our thoughts. 

Quote of the Day: "Most big ideas have loud critics. Not disruption. Disruptive innovation as the explanation for how change happens has been subject to little serious criticism, partly because it's headlong, while critical inquiry is unhurried; partly because disrupters ridicule doubters by charging them with fogyism, as if to criticize a theory of change were identical to decrying change; and partly because, in its modern usage, innovation is the idea of progress jammed into a criticism-proof jack-in-the-box." – Jill Lapore 

http://krugman.blogs.nytimes.com/2014/06/16/creative-destruction-yada-yada/
AMERICAN CREATIVITY ASSOCIATION – AUSTIN GLOBAL 
"Building a more creative society" 
Creativity Today – Friday, June 13, 2014 
TGIF Music – Francis Preve 
Today we meet a true guru of an emerging music genre. The genre is electronic dance music (EDM), and the artist recently recognized as the best in Austin is Francis Preve. 
It is easy for some to dismiss electronic dance music as nothing more than disco, but that characterization misses the complexity of this music. EDM is being created at the intersection of technology and music. Thus has much to say about our times and where the culture is trending. 
Preve is a true leader. Not only has he produced many EDM tracks valued by DJs worldwide, he is helping to advance the field by being a teacher to new aspirants to field and author of several influential technical books about how to create EDM. 
Take some time to enjoy his hypnotic "Hasown" at the link. 
Quote of the Day: "Electronic music used pure sounds, completely calibrated. You had to think digitally, as it were, in a way that allowed you to extend serial ideas into other parameters through technology." -- Luc Ferrari, French pioneer in electronic music
AMERICAN CREATIVITY ASSOCIATION – AUSTIN GLOBAL 
"Building a more creative society" 
Creativity Today – Tuesday, June 10, 2014 
La Belle Noiseuse 
If you want to see a great film about the physical creation of art, then you want to see La Belle Noiseuse. The magic of this four-hour film is that it holds your interest by showing how a painting is created through the tension between a great artist and a young woman who becomes his model … and his muse. 
La Belle Noiseuse, while unknown to me before this week, is neither new nor unrecognized. This 1991 film won the top honors that year at the Cannes Film Festival, and the late, great film critic Roger Ebert lists La Belle Noiseuse as one of his "must see" movies. But Ebert also notes the film saw very limited distribution in the U.S., mostly because of its length. I would add to this assessment that this is very much a film in the French style, or in other words, not a typical Hollywood movie. 
Jacques Rivette directed la Belle Noiseuse. He is one of the co-authors of the screenplay as well. François Truffaut said the French New Wave happened because of Rivette, high praise indeed. 
I encourage you to take the time to look, really look, at this film. You will be rewarded with real insights into an artist's creative process. At the link you can read Ebert's review of the film. (I should note as a viewer's guide and warning that there are several long nude scenes with the beautiful Emmanuelle Beart as the model posing for the artist.) 
Quote of the Day: "Their [other directors'] films would probably be better if they'd seen a few more films, which runs counter to this idiotic theory that you run the risk of being influenced if you see too much." -- Jacques Rivette 
http://www.rogerebert.com/reviews/la-belle-noiseuse-1991
AMERICAN CREATIVITY ASSOCIATION – AUSTIN GLOBAL 
"Building a more creative society" 
Creativity Today – Monday, June 9, 2014 
Students Make Creative History in Biology 
Incredible! Undergrads in the Build a Genome course at Johns Hopkins University did a science project … and made history. In the real spirit of DIY, the students synthesized the chromosome of a complex organism, a type of yeast. This is a landmark achievement in the field of synthetic biology. 
Read more at the link and prepare to be amazed and proud of what human creativity can accomplish. 
Let's just hope humankind has the wisdom to build a more creative society – and not a Brave New World. 
Quote of the Day: "Action and reaction, ebb and flow, trial and error, change - this is the rhythm of living. Out of our over-confidence, fear; out of our fear, clearer vision, fresh hope. And out of hope, progress." -- Bruce Barton, former U.S. Congressman and author 
http://www.scientificamerican.com/article/students-build-the-first-eukaryotic-chromosome-from-scratch/?&WT.mc_id=SA_EVO_20140609
AMERICAN CREATIVITY ASSOCIATION – AUSTIN GLOBAL 
"Building a more creative society" 
Creativity Today – Friday, June 6, 2014 
TGIF Music – The Octopus Project 
This Friday we feature the Austin indietronica band, The Octopus Project. The group consists of Josh Lambert (guitar, bass, keyboards), (Toto Miranda (drums, guitar, bass), Yvonne Lambert: samplers, keyboards, theremin, glockenspiel, guitar), and Ryan Figg (guitar, bass, keyboards), though band members routinely and proudly display their versatility in playing each others' instruments as needed. 
The band is no Johnny-come-lately, since it has been steadfastly pursuing its musical vision since 1999. Over the years it has built up a loyal fan base all around the world and increasingly garnering recognition for its unique sound. This year it was voted "Best" in the 2014 Austin Music Awards in the Avant Garde / Experimental category. 
And the foursome is indeed avant garde. This is the sort of innovation that pushes boundaries in every field … and helps to build a more creative society. Enjoy one of their best-known pieces, Truck, at the link 
Quote of the Day: "Find a beautiful piece of art. If you fall in love with Van Gogh or Matisse or John Oliver Killens, or if you fall love with the music of Coltrane, the music of Aretha Franklin, or the music of Chopin - find some beautiful art and admire it, and realize that that was created by human beings just like you, no more human, no less."— Maya Angelou, in memoriam, April 4, 1928 – May 28, 2014 
https://www.youtube.com/watch?v=SDeTv12mulo
AMERICAN CREATIVITY ASSOCIATION – AUSTIN GLOBAL 
"Building a more creative society" 
Creativity Today – Wednesday, June 4, 2014 
Miro and the "Experience of Seeing" 
Here in Austin West, the marvelous exhibition of Joan Miro's late works at the Seattle Art Museum has just recently closed. It is inspiring to see how this great artist continued to risk and create and grow into his final years. It is fascinating to see how his work was influenced by poetry as well as by several of the art movements of his times, yet he was never subservient to any one school. 
You can experience a bit of the power of the exhibition at the link. 
Quote of the Day: "For me, the essential things are the artistic and poetic occurrences, the associations of forms and idea: a form gives me an idea, this idea evokes another form, and everything culminates in figures, animals and things I had no way of foreseeing in advance." —Joan Miró 
http://www.seattleartmuseum.org/exhibitions/miro
AMERICAN CREATIVITY ASSOCIATION – AUSTIN GLOBAL 
"Building a more creative society" 
Creativity Today – Tuesday, June 3, 2014 
Challenge Your Assumptions 
Today I want to reinstitute a practice I haven't used for quite a while, which is to devote this space, from time to time, to providing information about creative thinking and innovation tools and techniques. I'm bumping into more and more people asking for these, so it fills a need. And as we approach the slow news days of summer, this practice fills a void as well. 
***** 
Remember this old joke about economists? A physicist, a chemist, and an economist are stranded on a desert island with nothing to eat and no utensils. A can of soup washes ashore. The physicist says, "Let's smash the can open with a rock." The chemist says, "Let's build a fire and heat the can first." The economist says, "Let's assume we have a can-opener..." 
Human beings couldn't function without making assumptions. We have to assume some things, or we could never make any progress. But sometimes our assumptions need to be challenged, particularly if we are trying to make a creative breakthrough. (For starters, let's wipe out this one particularly pernicious and pervasive assumption pounded into so many people's heads: the falsehood that they are not creative.) 
The Challenge Assumptions technique is simple to describe, but can be difficult, intellectually and emotionally, to practice in reality. The intellectual aspect is that we are like fish that never question the water we swim in. The emotional aspect is that all of us have our cherished assumptions we find hard to give up. 
When either you or your group is stuck in solving a problem, the first step is to write down the assumptions. The act of attempting to record your assumptions can be a powerful first step in clarifying why you are stuck. 
To use an example Ramon Vullings suggests, imagine you are an auto designer trying to reduce vehicle weight for a new car model. One assumption that could be challenged would be whether the car needs conventional wheels. If you and the team look at the issue unencumbered by the traditional, we've-always-done-it-this-way-before assumption, a whole new range of options presents itself. 
You can build on this by using one or more of several ways Trevor Lohrbeer at FastFedora.com lists to recognize and test assumptions: 
1. Redefine Words - An assumption can be inaccurate because it uses words that are too narrowly defined, restricting thinking, or too broadly defined, resulting in misapplying the term, or words subjected to being interpreted differently by different people. 
2. Examine Your Qualifiers - Watch out for words and phrases like "never", "always", "all of" and "none of", which are almost always too broad to be accurate. (Notice how I used "almost always"?). Drill into adjectives and make sure they qualify the nouns correctly. 
3. Test Negative Statements - Negative statements can highlight logical fallacies, so restate a concept in the negative to see if it makes sense. 
4. Cross-Validate Your Assumptions – Build models that compare one assumption with another. Consider a sales budgeting example: Calculate the number of leads needed from a revenue assumption (top-down) to sales revenue based on expected leads per month (bottom-up). A big difference between the two sums points to potential faulty assumptions. 
5. Hypothesize Without Your Assumption - Do this thought experiment: What if the assumption didn't exist? How would this change actions and thinking? 
6. Hypothesize With Different Assumptions – Here's another thought experiment: Narrow, broaden or change an assumption parameter. Does this change the situation? 
7. Ask Why - Uncover the reasoning behind the assumption by asking why. Can the underlying reason be used to create a more accurate assumption? 
8. Follow the Rabbit Hole Down – Get to the root assumption(s) by repeating each of these techniques several times to uncover additional assumptions. 
There are lots of ways to challenge assumptions. The need is to get started. 
Quote of the Day: "The creative individual has the capacity to free himself from the web of social pressures in which the rest of us are caught. He is capable of questioning the assumptions that the rest of us accept." -- John W. Gardner
AMERICAN CREATIVITY ASSOCIATION – AUSTIN GLOBAL 
"Building a more creative society" 
Creativity Today – Thursday, May 29, 2014 
Bob Dylan on Creativity 
A valuable 1991 interview with our master poet, Bob Dylan, is resurrected in Brain Pickings. In it, Dylan discusses his views on the creative process. This is an excellent read for anyone who wants some insight into one of the great artists of our time and his understanding and practice of creativity. 
Quote of the Day: "For me, the environment to write the song is extremely important. The environment has to bring something out in me that wants to be brought out. It's a contemplative, reflective thing … Environment is very important. People need peaceful, invigorating environments. Stimulating environments." – Bob Dylan 
http://www.brainpickings.org/index.php/2014/05/21/bob-dylan-songwriters-on-songwriting-interview/
AMERICAN CREATIVITY ASSOCIATION – AUSTIN GLOBAL
"Building a more creative society"
Creativity Today – Friday, May 30, 2014 
TGIF Music – Eagle Claw
The Austin band Eagle Claw won top honors in this year's Austin Music Awards in the category "Best Instrumental Band". Critics call their genre "post-rock", though it is a very close cousin to metal music. What I know is, regardless of category, they rock! Enjoy this short version of their well-regarded "Timing of the Void" at the link.
Update to today's posting: YouTube has taken down the original link I posted, so I'm substituting this link of Eagle Claw performing at SxSW back in 2011 instead.
Quote of the Day: "All that stuff about heavy metal and hard rock, I don't subscribe to any of that. It's all just music. I mean, the heavy metal from the '70s sounds nothing like the stuff from the '80s, and that sounds nothing like the stuff from the '90s. Who's to say what is and isn't a certain type of music?" -- Neil Young
https://www.youtube.com/watch?v=d3W6ZX_I-SE
AMERICAN CREATIVITY ASSOCIATION – AUSTIN GLOBAL
"Building a more creative society"
Creativity Today – Thursday, May 29, 2014
Innovation and Jobs: Fewer? Different? Same?
As Yogi Berra said, "It's tough to make predictions, especially about the future." Yet that's never stopped people from trying, and in the process, coming up with very different views of what the future holds for us.
Take the current national anxiety over jobs, or more precisely the lack of enough jobs, and what role the "creative destruction" of innovation is playing in the supply of jobs. New York Times columnist Joe Nocera catalogs three divergent views.
He first cites Jaron Lanier, author of "Who Owns the Future?", who believes innovation is killing off jobs. Lanier makes the telling comparison between "the great photography company of the analog age, Kodak, with the hot photography company of the moment, Instagram. At its peak, Kodak employed 140,000 people; Instagram had only 13 employees when it was bought by Facebook (for $1 billion!) in 2012."
Next up are MIT economists Erik Brynjolfsson and Andrew McAfee. In their book titled "The Second Machine Age", they paint a largely glowing picture of innovation's benefits. In addition, the pair argue we are only now at the threshold of rapidly accelerating innovation. All of us will benefit from the new services these intelligent machines can provide to humanity. Those with the right skills will do well in the job market. Others will not be so lucky. Their forecast is for significant economic "disruption" with many kinds of jobs software-engineered out of existence.
The third view is that of Northwestern University economist Robert J. Gordon, who argues that technological innovation is not going to make much difference in the number of jobs created. What Gordon does believe is that job growth will be anemic due to "'headwinds' facing the American economy: a stagnant educational system and income inequality, for starters."
So nobody really knows what is going to happen, though the picture for jobs is rather pessimistic. But Professor Gordon has identified two major issues that need to be addressed. To build a more creative society, let me suggest that is where the innovative energy really needs to be applied.
Quote of the Day: "Most of us understand that innovation is enormously important. It's the only insurance against irrelevance. It's the only guarantee of long-term customer loyalty. It's the only strategy for out-performing a dismal economy." -- Gary Hamel
http://www.nytimes.com/2014/02/15/opinion/nocera-innovation-optimism-and-jobs.html
AMERICAN CREATIVITY ASSOCIATION – AUSTIN GLOBAL 
"Building a more creative society" 
Creativity Today – Wednesday, May 28, 2014 
The Paradox of Art as Work 
New York Times critic A.O. Scott has written a very thoughtful article on the increasingly troubled intersection of art and money in our society. "On one hand, art is imagined to exist in a realm of value that lies beyond and beneath mere economic considerations. … On the other hand, money is now an important measure — maybe the supreme measure — of artistic accomplishment." 
Scott goes on to explain that one major consequence of this ambiguity is that increasingly what money there is in art flows to those few recognizable superstars in any artistic field. Fewer and fewer artists are able to make anything close to a middle-class living. The image of the "starving artist" describes an increasingly large number of our artists. 
Technology has exacerbated the trend. Musicians, to take one example, have been complaining loudly for years about how difficult it has become for them to sell their recordings in the new digital world. 
Building a more creative society requires figuring out how to pay artists for their creative work. 
Quote of the Day: "Schoolchildren may be encouraged (at least rhetorically) to pursue their passions and cultivate their talents, but as they grow up, they are warned away from artistic careers. This attitude, always an annoyance, is becoming a danger to the health of creativity itself. It may seem strange to say so, since we live at a time of cultural abundance and flowering amateurism, when the tools of creativity seem to be available to anyone with a laptop. But the elevation of the amateur over the professional trivializes artistic accomplishment and helps to undermine the already precarious living standards that artists." – A.O. Scott 
http://www.nytimes.com/2014/05/11/movies/the-paradox-of-art-as-work.html?action=click&module=Search&region=searchResults&mabReward=relbias%3Ar&url=http%3A%2F%2Fquery.nytimes.com%2Fsearch%2Fsitesearch%2F%23%2Fa.o.%2Bscott%2F30days%2F
AMERICAN CREATIVITY ASSOCIATION – AUSTIN GLOBAL 
"Building a more creative society" 
Creativity Today – Tuesday, May 27, 2014 
Sailing on Sunlight 
It seems that whenever I am feeling down I have the good fortune to come across an example of creativity that sends my spirits soaring. Such is the case with the news that NASA engineers have come up with an ingenious fix of the Kepler Space Telescope. 
The Kepler, which orbits the Sun in the quest to locate other potentially habitable planets, was hobbled recently when the mechanisms that turn the telescope toward a particular object for observation quit functioning. NASA scientists have figured out a way for the telescope to use bursts of high-energy, subnuclear particles from the Sun, known as the "solar wind", to turn the craft. In fact, the concept "solar sailing" came from none other than astronomer Johannes Kepler, for whom the telescope is named! Read the details at the link … and take a moment to reflect on the magnificence of human creativity. 
Quote of the Day: "The diversity of the phenomena of nature is so great, and the treasures hidden in the heavens so rich, precisely in order that the human mind shall never be lacking in fresh nourishment." -- Johannes Kepler 
http://www.dailykos.com/story/2014/05/19/1300343/-Kepler-spacecraft-sailing-on-solar-wind
AMERICAN CREATIVITY ASSOCIATION – AUSTIN GLOBAL
"Building a more creative society"
Creativity Today – Friday, May 23, 2014
TGIF Music – Gary Clark, Jr.


Austin-born and -raised Gary Clark Jr. won what is probably the first of many Grammys earlier this year. Described as the future of Texas Blues, Clark is noted for his fuzzy guitar sound and smooth vocal style.
Clark has been playing guitar since he was twelve. The story of his ascent to musical stardom exemplifies what we here at ACA-AG have been trying to say about Austin as a creative city. He had been playing small gigs around town through his teens, when he met Clifford Antone, the late proprietor of one of Austin's legendary music clubs, the eponymous Antone's.
Antone introduced Clark to Jimmie Vaughan, another blues great whose career Antone had helped launch (along with his brother, the late Stevie Ray Vaughan). Jimmie recognized Clark's talent, and Vaughan, along with other Austin musicians, helped guide Clark's learning curve to greatness.
Clark has remained rooted in the blues tradition. Part of his greatness is the ability to show how the blues have shaped so much of modern music.
At the link, enjoy "Bright Lights", Clark's homage to blues guitarist Jimmy Reed and his song of the same name.
Quote of the Day: "There's so much music in Austin, and it's all so different." -- Gary Clark, Jr.
https://www.youtube.com/watch?v=x_ZeDn-hHGE
AMERICAN CREATIVITY ASSOCIATION – AUSTIN GLOBAL 
"Building a more creative society" 
Creativity Today – Thursday, May 15, 2014 
Organizational Creativity International Conference in Nancy, France 


If you need an excuse to travel to La Belle France, here's a great one: The first ARTEM Organizational Creativity International Conference. Learn more at the link: 


http://conference.icn-groupe.fr/
AMERICAN CREATIVITY ASSOCIATION – AUSTIN GLOBAL 
"Building a more creative society" 
Creativity Today – Friday, March 14, 2014 
TGIF Music – Some Final SXSW "Magic" 
SXSW is drawing to a close, so it is time to recognize the creative magic with the British group Coldplay's hit "Magic". Enjoy the coming of spring with its metaphor of creative beginnings. 
Quote of the Day: "I'm never happier than when I'm being creative, whether that's with Coldplay or other artists. I just love being in the studio." -- Guy Berryman, Coldplay's bassist 
https://www.youtube.com/watch?v=1PvBc2TOpE4 
AMERICAN CREATIVITY ASSOCIATION – AUSTIN GLOBAL 
"Building a more creative society" 
Creativity Today – Thursday, March 12, 2014 
Does Customer Input Spur Innovation? 
A recent article in Fast Company online asks the question of whether user-led innovation (link below) really produces innovation and emphatically answers "no". But the blogosphere is already humming with rebuttals. 
It's an important question that goes to the heart of our collective understanding – or lack thereof – of the creative process and its implications for profitable innovation. No one is arguing that customer insights can't be a spur to a creative insight. The issue, rather, is whether gleaning customer insights can be routinized into standardized, virtually no-fail process for producing The Next Big Thing as user-led innovation programs try to do. 
I tend to side with the negative view. The creative process, and the innovation that flows from it, is inherently messy and random. About the most we can say is that the more we foster creative thinking in meaningful ways, the more likely we are to get more it. But it can't be produced on a cognitive assembly line no matter how much we wish that to be so. 
The user-led innovation supporters are not giving up without a full-throated defense. A little Googling will provide some interesting counter arguments. 
Quote of the Day: "The secret to creativity is knowing how to hide your creativity." – Albert Einstein 
AMERICAN CREATIVITY ASSOCIATION – AUSTIN GLOBAL 
"Building a more creative society" 
Creativity Today – Wednesday, March 11, 2014 
The socially poised introvert: Paragon of creativity? 
Getting back to a long-promised series … 
Susan Cain, in her best-selling book, "Quiet: The power of introverts in a world that can't stop talking", devotes a whole chapter to "When Collaboration Kills Creativity". One of the most provocative assertions she makes is that creative people, as identified in a series of studies conducted at the University of California-Berkeley through the 1950s and '60s, tended to be "socially poised introverts". 
Cain emphasizes the claim is not that introverts are creative while extroverts are not. She is saying that the nature of the introvert – the preference for working alone and the concentration on the tasks at hand rather than for social interaction – does provide a distinct edge to shy and solitary people in coming up with creative ideas. The poet William Wordsworth captures this sentiment perfectly with reference (according to Cain) to Isaac Newton, one of the world's great geniuses and someone who was extremely introverted; see the Quote of the Day below. 
What generally makes the introvert a successful innovator is developing sufficient social poise to interact effectively in our extroverted society. It's not enough to generate creative ideas. The reality is that those ideas have to be "sold" in the rough-and-tumble of the marketplace of ideas. 
So one challenge in building a more creative society is to help introverts develop that much needed social poise. That starts with recognizing how much they have to offer us all. 
Quote of the Day: "A mind forever / Voyaging through strange seas of Thought alone." – From Wordsworth's "The Prelude"
AMERICAN CREATIVITY ASSOCIATION – AUSTIN GLOBAL 
"Building a more creative society" 
Creativity Today – Friday, March 7, 2014 
TGIF Music – SXSW Music 
South by Southwest (SXSW), the gigantic annual film, interactive, and music festival, begins today in Austin and runs through Sunday the 16th. The 2014 edition of SXSW will feature over two thousand musicians, a testament to Austin's role as a showcase and celebrator of creativity. 
For this edition of TGIF Music, I'm presenting a lovely tune (at the link) from one of the groups scheduled to appear at SXSW, Band of Horses playing their song, "No One's Gonna Love You". Band of Horses hails from Seattle, so I am able to celebrate the two cities I love the most. Both are creative, both are pointing the way to how to build a more creative society. Enjoy the music … and then get back to work helping to build our mutual, brighter and more creative future. 
Quote of the Day: "Simply put, SXSW leads where others follow." – The Edinburgh Herald 
http://www.npr.org/event/music/284084566/kexp-presents-band-of-horses?utm_medium=Email&utm_campaign=20140304&utm_source=Music
AMERICAN CREATIVITY ASSOCIATION – AUSTIN GLOBAL
"Building a more creative society"
Creativity Today – Friday, February 28, 2014
Leanne Venier on the Radio
Kudos to ACA – Austin Global Board member, Leanne Venier, who appeared today on the nationally syndicated Christine Upchurch radio show. Leanne was interviewed about her creativity art therapy work in a segment titled "The Science & Soul of Healing Using Color, Light & Art". This is a natural fit for the Upchurch show, which bills itself as "bridging Science, Spirituality, Psychology & Healing". 

Sorry for not getting out the word beforehand, but rest assured you can listen to an archived version of the show in a couple of days from now using the link below. 
Leanne typifies the kind of people who help lead the ACA-Austin Global, true builders of a more creative society. Again, congratulations Leanne!
Quote of the Day: "Art can permeate the very deepest part of us, where no words exist." ― Eileen Miller, The Girl Who Spoke with Pictures: Autism Through Art
http://www.cuhealing.com/The-Christine-Upchurch-show.html

AMERICAN CREATIVITY ASSOCIATION – AUSTIN GLOBAL 
"Building a more creative society" 
Creativity Today – Monday, February 11, 2014 
American-Muslim Humor 

A trio of comedians, hailing from Austin and San Francisco, has created an Onion-like website showcasing American-Muslin humor. You read that right. American-Muslim humor. 

Read about the creativity of these three, who have been generating laughs through shrewd observations of cultural situations where humor has often been hard to discern. But the comedians do it with aplomb. But they also prefer (probably wisely) to stay anonymous. 

Quote of the Day: "There is a universality to comedy." -- Simon Pegg, star and co-author of the hit films Shaun of the Dead, Hot Fuzz, and The World's End, and the comedy series Spaced. 

http://www.thetakeaway.org/story/meet-hummus-humor-site-muslim-americans/
AMERICAN CREATIVITY ASSOCIATION – AUSTIN GLOBAL 
"Building a more creative society" 
Creativity Today – Friday, February 7, 2014 
National Haiku Writing Month 

And we're back! … 

I just learned last night that February is NaHaiWriMo – National Haiku Writing Month. This is a great exercise to develop your creativity during a month when the weather keeps most people in much of the country indoors. In addition to inclement weather, February was deemed appropriate for haiku writing, the shortest form in poetry, because it is the shortest month. 

Michael Dylan Welch heads up this national commemorative month project. Michael, aka Captain Haiku, is a new acquaintance of mine, who serves as Poet Laureate of Redmond, Washington, a suburb of Austin West (aka Seattle; by the way, did you hear that Seattle won the Super Bowl?). 

The website (link below) gives all the details, including "myth busting" about the nature of haikus. The common misperception in the United States is that the key to a haiku is seventeen syllables in length of the form 5-7-5. The site informs us not to put "excess emphasis on form" but rather on content. It goes on to explain, 

"And then consider the kireji, which literally means 'cutting word.' In Japanese, traditional haiku include words that function like a spoken sort of punctuation. More importantly, they cut the poem into two parts, creating a sort of juxtaposition, not only grammatically but also imagistically. The point is to carefully pair two images together in such a way that a shift or disjunction occurs between them." 

Here's my effort. (And, yes, I kept to the 5-7-5 form anyway.) 

Cold weather surrounds … 
Poetic thoughts blossom 
Like flowers of spring 

You can probably do better. Get creative and stay warm. 

Quote of the Day: "Haiku is not a shriek, a howl, a sigh, or a yawn; rather, it is the deep breath of life." -- Santoka Taneda, Mountain Tasting: Haiku and Journals of Santoka Taneda 

https://sites.google.com/site/nahaiwrimo
AMERICAN CREATIVITY ASSOCIATION – AUSTIN GLOBAL
"Building a more creative society"
Creativity Today – Thursday, January 16, 2014
Helping Needs Help

Via Linked-In I am made aware of a new HBR Online article by noted creativity researcher Teresa Amabile and colleagues entitled "Ideo's Culture of Helping". (The material is in a preview mode only without a paid subscription, but there is a fair amount of substance nonetheless.) Beyond the merits of the article itself (and I always find Amabile worth reading), I had a visceral reaction to this article.

You see, beyond my unpaid ACA – Austin Global efforts, I have attempted to make my own contribution to building a more creative society, while at the same time earning a livelihood, by commercializing my dissertation research. I call the result of that considerable labor the "five-factor model". The model shows how to inject more creativity into an organization so as to get more innovation out the door. And here's the thing: The first-among-equals of the five factors is "helping". 

I am not claiming originality here. Indeed, my research basically validated a number of intuitions or observations made by others. The originality of the model, to the extent that any is claimed, is in bringing the factors together into a coherent whole. 

The rub for me is the pushback I get (and I realize everybody gets pushback) when selling the model. Invariably when I don't make the sale I am informed the major objection is the outright rejection of the notion of helpfulness. The higher up I go in the hierarchy, the swifter and more unfavorable the reaction is. (By the way, this is the first time I believe I have ever mentioned my commercial work in the blogging I do for ACA-Austin. I didn't -- and don't --want people to come to the conclusion that this blog space is just one continuous advertisement. I hope everyone understands this is a different situation.)

Yet here is more validation about the importance of helping in creating a more innovative organization. So will someone help me understand what is so offensive to higher-ups in particular about the notion of being helpful to coworkers to enable the organization to succeed? Obviously, this negative reaction is not universal, but it is definitely there.

It is one more obstacle to building a creative society. And it is utterly absurd.

Quote of the Day: "Those who are happiest are those who do the most for others." ― Booker T. Washington

http://hbr.org/2014/01/ideos-culture-of-helping/ar/1
AMERICAN CREATIVITY ASSOCIATION – AUSTIN GLOBAL
"Building a more creative society"
Creativity Today – Wednesday, January 8, 2014
Introversion and Creativity

I was recently introduced to Susan Cain's fine book, "Quiet: The Power of Introverts in a World That Can't Stop Talking" (Crown Publishers, 2012). Of particular interest is Chapter 3, which is entitled "When Collaboration Kills Creativity". My intent is to share some of Cain's insights into the creativity of introverts on occasional days in the next few weeks, along with some of her summaries of the research into these intersecting factors. Much of this research was new to me and quite revealing.

Before going farther, let me issue the necessary disclosure that I score slightly, very slightly, on the introversion side of the introversion/extroversion scale on the Myers-Briggs Type Inventory (MBTI). But like nearly everyone who has worked in Corporate America I learned to function in an extroverted way in order to succeed. 

This was necessary for me and many others, because as Cain makes clear, American society in particular places a large premium on extroverted behavior. Think of the most popular kids in school, the country club, the outgoing sales person, hail-fellow-well-met, and all that. Introverts get marginalized in all of our social institutions in a hurry if they don't conform. 

This matters because introverts are creative. If we are to truly build a more creative society, we need to find ways to include people who are introverted that work for them if we are to benefit from their gifts, just as we are finding we need to be more inclusive of people from other populations (people of color, LGTB, etc.) who have traditionally been excluded from the mainstream of American society. This may mean finding other ways, as Cain's chapter title suggests, to tap the introverts' creative insights other than shoehorning them into one-size-fits-all team structures.

Stay tuned.

Quote of the Day: "Talent is nurtured in solitude … A creation of importance can only be produced when its author isolates himself, it is a child of solitude." – Göethe

http://www.thepowerofintroverts.com
AMERICAN CREATIVITY ASSOCIATION – AUSTIN GLOBAL 
"Building a more creative society" 
Creativity Today – Tuesday, January 7, 2014 
Great State Not So Great In Innovation 

Here in Austin West (aka Seattle) we are delighted the State of Washington came out Number 1 in a Bloomberg News ranking of the top 20 states in innovation. The ranking was based on the following six factors: 

1. Number of professionals in science, technology, engineering and mathematics as a percentage of the state's population 

2. Science and technology degree holders as a percentage of the state's population 

3. Utility patents (patents for inventions) granted by the state of origin as a percentage of the U.S. total 

4. R&D intensity: State government research and development expenditure as a percentage of the U.S. total 

5. Productivity: (1) Gross state product per employed person; and (2) three-year change in productivity 

6. Public technology companies — in industries such as aerospace and defense, biotechnology, pharmaceuticals, renewable energy, technology — as a percentage of all public firms domiciled in the state
While Washington State did not score first on any of the factors, it had high scores on all of them putting it on top overall. And while the rankings were at the state level, anyone who knows anything at all about the Evergreen State knows that, overwhelming, most of the innovation occurs in the metropolitan Seattle area, the most populous part of the state by far.
Where did Texas rank? Number 12. Not bad; it is in the top 20 after all.  But for a state that likes to refer to itself as the "Great State", this is not a good omen for the future. Some of the clearest differences between Number 1 and Number 12 is the higher percentage of STEM-educated professionals in Washington State.
Of course, Austin, as the fourth largest city in Texas, is in a much different situation than Seattle is in Washington State. But it is time for Austin to start exporting some of its creative magic and innovative juice to the rest of the Lone Star State. Sounds like a job for ACA-Austin Global.
Quote of the Day: "Be brave enough to live life creatively. The creative place where no one else has ever been." -- Alan Alda
http://www.bloomberg.com/slideshow/2013-12-18/top-20-most-innovative-states.html#slide21
AMERICAN CREATIVITY ASSOCIATION – AUSTIN GLOBAL 
"Building a more creative society" 
Creativity Today – Monday, January 6, 2014 
Humanity's Love/Hate Relationship with Creativity 
We start the New Year on a challenging note. There has been quite a buzz among members of the creativity movement about an article from the online magazine Slate entitled "Inside the Box: People Actually Don't Like Creativity". 
The author, writer and illustrator Jessica Olien, cites some recent (and not so recent) research that substantiates what many people inside the creativity movement have intuitively known for quite some time. Despite the growing verbal support for building a creative society (for which the American Creativity Association – Austin Global, would like to take its own tiny bit of the overall credit), Olien points to the underlying reality that "unexceptional ideas are far more likely to be accepted than wonderful ones". 
The problem exists both in schools and at work. The actual operating philosophy is to "get along, go along". The cost to an individual for expressing one's creativity is often marginalization (or worse) by schoolmates and coworkers, teachers and bosses. That's why Einstein ended up working in the Swiss patent office. Einstein's genius was so profound he was able to eventually succeed despite the efforts to discount and suppress him. Countless others have not been so blessed or so fortunate. 
Olien points to some additional research that offers a faint – very faint – ray of hope. These finding show that for the most resilient of creative people, social rejection can become a validation for their ideas and a spur to action. She writes eloquently, "To live creatively is a choice. You must make a commitment to your own mind and the possibility that you will not be accepted. You have to let go of satisfying people, often even yourself". The article, along with the links to the research, is at the link below and well worth reading and pondering. 
Welcome to a new year in the quest to build a more creative society. Let's proceed with our eyes wide open. 
Quote of the Day: "People are only mean when they're threatened, and that's what our culture does. That's what our economy does." -- Mitch Albom, best-selling author of "Tuesdays with Morrie" 
http://www.slate.com/articles/health_and_science/science/2013/12/creativity_is_rejected_teachers_and_bosses_don_t_value_out_of_the_box_thinking.html